Full Time
Applications have closed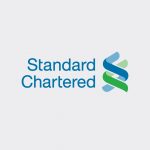 Website Standard Chartered
Standard Chartered plc is a British multinational banking and financial services company .
Head of Internal Audit Job Vacancy at Standard Chartered.

Job: Audit
Primary Location: Africa & Middle East-Tanzania, United Republic of-Dar es Salaam
Schedule: Full-time
Employee Status: Permanent
Posting Date: 31/Oct/2022, 10:20:17 AM
Unposting Date: 15/Nov/2022, 2:59:00 AM
The Role Responsibilities
Group Internal Audit (GIA) in Standard Chartered Bank is looking for an exceptional and dynamic Head of Audit to join our Tanzania audit team.
We pride ourselves in being Auditors of the Future, forward-looking and agile with a keen focus on Smarter Auditing. When you join us, you will enter a role that challenges the status quo, moves mindsets and be a part of the future of banking.
You will have a crucial role in providing audit coverage on all business activities in Tanzania.  This is a critical role, that provides exposure to auditing and risk management at a global scale and offers significant career development opportunities. The role reports to Head of Audit for Kenya and East Africa.
Purpose
Lead all audit and risk assessment work in Tanzania.
Ensure audit work clearly identifies and provides assurance on all relevant risk types.
Establish relationships with senior business stakeholders in Country and within GIA.
Business
Effectively manage the budget allocated in country.
Audit Delivery
Deliver the audit plan for the Country
Participate as Team Manager or Team Leader for assigned audit work within the region.
Ensure that audit deliverables meet quality standards and timelines in line with the GIA methodology.
Draft and submit inputs to the audit scope (including the Audit Planning Memo and Controls document) proposed by the Audit Lead.
Assist in the drafting of the audit report in the GIA report review process.
Track the implementation/delivery of the agreed issues and action plans for the audits assigned, understanding the key risks arising, provide advice on resolution of issues to auditees/action plan owners and escalate audit findings that remain unresolved.
Risk Assessment
Update the relevant assigned risk assessments on a regular basis to ensure that changes in risk profiles are identified in a timely manner.
Be prepared to raise issues/concerns outside the normal audit process.
Attend relevant meetings (e.g. PSCs, Management Groups and Committees) to keep up-to-date on key business matters and provide the right challenge to ensure risks are appropriately identified, discussed and timely remediation plans are put in place.
Review MI and reports regularly to keep up to date with key trends within the business.
Stakeholder Management
Establish and maintain effective working relationships with the management of business units which fall under risk assessment responsibility.
People and Talent
Demonstrate proactivity and positive engagement during team sessions.
Influence change within the department by highlighting potential enhancements.
Identify growth areas at the start of each audit and discuss with the Audit Lead on how best to work on them during the work.
Identify and successfully complete key internal training for self-development.
Proactively spot talent for GIA.
Governance
Manage the relevant Product/Country clients and establish good working relationships to help the businesses improve the control environment and keep updated with changes in the business impacting their risk profile.
Ensure clear communication of findings/issues/root causes to all relevant clients and monitor/escalate any overdue actions plans to the appropriate business manager and/or governance committee for resolution.
Ensure timely escalation of delays in execution of audit work, both to auditee management and GIA management.
Regulatory & Business Conduct
Display exemplary conduct and live by the Group's Values and Code of Conduct.
Take personal responsibility for embedding the highest standards of ethics, including regulatory and business conduct, across Standard Chartered Bank. This includes understanding and ensuring compliance with, in letter and spirit, all applicable laws, regulations, guidelines and the Group Code of Conduct.
Support the GIA to achieve the outcomes set out in the Bank's Conduct Principles.
Effectively and collaboratively identify, escalate, mitigate and resolve risk, conduct and compliance matters.
Key Stakeholders
Designated business stakeholders, typically related to individual audit assignments and the assigned portfolio.
GIA stakeholders – team leaders, team members, team managers, Product, Functional, Country and Regional Heads of Audit.
Other Responsibilities
Embed Here for good and Group's brand and values in GIA.
Perform other responsibilities assigned under Group, Country, Business or Functional policies and procedures
Head of Internal Audit Job Vacancy at Standard Chartered
Our Ideal Candidate
A Bachelor's or a Post-graduate Degree in Finance and/ Accounting. Certified Public Accountant or equivalent.
A successful track record with a minimum of 8 years in Audit either with  a bank, consulting organisation, Big-4 accounting firm.
Hands-on expert knowledge and successful track record of the following:
Financial Controls
Credit risk
Operational risk
Financial regulatory reporting
Financial markets
Track record of performing work independently with minimal supervision and meeting stretch timelines; comfortable to deal with ambiguity and solve problems.
Very good written communication skills, willingness to learn, be persuasive while being respectful to others and being open to contrary views.
Role Specific Technical Skills And Competencies
Certified Public Accountant
Strong and impactful communicator, both within reports and verbally, with ability to clearly articulate controls to be tested and risks identified to both internal and business stakeholders
Confident and courageous to raise and escalate ideas or concerns in a professional and timely manner
Proactive, self-directed and able to work with minimum supervision.
Exercise professional judgment, objectivity and discretion
Ability to build relationships, working within a global team.
About Standard Chartered 
We're an international bank, nimble enough to act, big enough for impact. For more than 160 years, we've worked to make a positive difference for our clients, communities, and each other. We question the status quo, love a challenge and enjoy finding new opportunities to grow and do better than before. If you're looking for a career with purpose and you want to work for a bank making a difference, we want to hear from you. You can count on us to celebrate your unique talents. And we can't wait to see the talents you can bring us.
Our purpose, to drive commerce and prosperity through our unique diversity, together with our brand promise, to be here for good are achieved by how we each live our valued behaviours. When you work with us, you'll see how we value difference and advocate inclusion. Together we:
Do the right thing and are assertive, challenge one another, and live with integrity, while putting the client at the heart of what we do.
Never settle, continuously striving to improve and innovate, keeping things simple and learning from doing well, and not so well.
Be better together, we can be ourselves, be inclusive, see more good in others and work collectively to build for the long term.
In line with our Fair Pay Charter, we offer a competitive salary and benefits to support your mental, physical, financial and social wellbeing.
Core bank funding for retirement savings, medical and life insurance, with flexible and voluntary benefits available in some locations.
Time-off including annual, parental/maternity (20 weeks), sabbatical (12 weeks maximum) and volunteering leave (3 days), along with minimum global standards for annual and public holiday, which is combined to 30 days minimum.
Flexible working options based around home and office locations, with flexible working patterns.
Proactive wellbeing support through Unmind, a market-leading digital wellbeing platform, development courses for resilience and other human skills, global Employee Assistance Programme, sick leave, mental health first-aiders and all sorts of self-help toolkits.
A continuous learning culture to support your growth, with opportunities to reskill and upskill and access to physical, virtual and digital learning.
Being part of an inclusive and values driven organisation, one that embraces and celebrates our unique diversity, across our teams, business functions and geographies – everyone feels respected and can realise their full potential.
Recruitment assessments – some of our roles use assessments to help us understand how suitable you are for the role you've applied to. If you are invited to take an assessment, this is great news. It means your application has progressed to an important stage of our recruitment process.