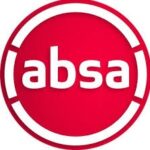 Website ABSA Bank Tanzania Limited
Absa Bank Tanzania Limited, formerly Barclays Bank Tanzania Limited, is a commercial bank in Tanzania and a subsidiary of South Africa-based Absa Group Limited.
Head of Trading Job Vacancy at ABSA Bank Tanzania Limited
Bring your possibility to life! Define your career with us
With over 100 years of rich history and strongly positioned as a local bank with regional and international expertise, a career with our family offers the opportunity to be part of this exciting growth journey, to reset our future and shape our destiny as a proudly African group.
My Career Development Portal: Wherever you are in your career, we are here for you. Design your future. Discover leading-edge guidance, tools and support to unlock your potential. You are Absa. You are possibility.
Job Summary
The role holder will report into the Country Head of Markets and will manage a team of Markets trading team in meeting stretching Quantitative and Qualitative targets set within the overall business plan of the Markets. This is a key senior/medium management role as it involves interaction with key internal and external relationships, requires intimate knowledge of the market dynamics, in depth experience in dealing with sophisticated products, good understanding of the various businesses etc to be able to extract synergies and add value to all the stakeholders.
It is a high/medium level management position which require a focused, systematic, and independent approach while migrating the best in the league market practises and product expertise based on experience and from Absa Africa Group Limited, e.t.c., which will add value to existing and potential internal and external clients.
The incumbent should possess excellent communication, interpersonal, analytical and team management skills.Job Description
Main accountabilities
Staff Management and Development
Define targets and responsibilities of individual Markets trading dealers with the approval of the Country Head of Markets and manage and implement the performance contracts
Attracting and retaining quality staff that possess agreed skill/experience/competency mix in consultation with Country Head of Markets.
Embed an appropriate training plan for both Markets trading dealers and Corporate FI/NBFI coverage teams.
Maintain and foster a focussed, top class work culture within the team.
Ensure that staff pursues goals and training to maximise their potential.
Identify and develop successor(s) planning at all levels in the management hierarchy and include cross training as part of a defined staff development plan.
Implement a high-performance culture within the business.
Ensure that PD reviews are conducted at the end of each quarter and feedback provided
Business Planning Objectives
Prepare and agree a Markets trading Business Plan with the Country Head of Markets and Corporate Director that encompasses and supports the Markets SBU vision.
Acquire approval from the Heads of Product trading and ARO Head of Markets for the plan.
Disseminate the objectives and strategies of the plan to the Markets and Corporate FI/NBFI team and ensure that they are embedded in the Performance Contracts.
Put in place a mechanism to track performance on an ongoing basis, and conduct reviews monthly, provide feedback and implement a plan of action to address any gaps.
Markets trading and Marketing
Managing the Markets trading team and keeping them focused and motivated in attaining the quantitative and qualitative targets put in place a Markets trading plan outlining objectives, key performance targets, client calling etc
Develop close contacts with both the corporate bank relationship managers,
Customers, regulators, and other key stakeholders.
To focus on driving the trading desk initiatives and ensuring successful delivery of objectives, whilst guiding the team to meet their objectives.
This includes overall responsibility and accountability for growth in the client base, distribution of new products and meeting income target
Head of Trading Job Vacancy at ABSA Bank Tanzania Limited
Key actions to include:
Taking responsibility for supporting the regional Head of Markets trading in achieving the sales objectives as per the job profile, to include sign off, the trading strategy, management of the trading client portfolio and implementation of broader Absa Africa hub& spoke distribution strategy.
 Working closely with the regional heads of sales in managing the local sales teams and head of sales in conjunction with the Regional Heads of Product trading, drive the bank's cross sell agenda and ensure specific cross sell metrics are included in the PDs of the sales teams.
Together with the Heads of Product and Regional Head of Trading ensure that markets and corporate work together to deliver a holistic Absa solution to clients.
Developing and maintaining client relationships at a senior level with the top 20 bank/non-bank clients, top 15 MFIs and the top 5 fund /asset managers /brokers in the market.
Ensuring a close working relationship with the Absa Africa Trading team to support sales and trading initiatives such as Risk Management Products (RMP's), Repurchase Agreements (REPO), Structured Swaps and Fixed Income (FI) sales
Supporting RMP's through the country new product process
Drive the Absa Access for FX and Front Arena agendas in country and any markets related project work
Promote the expansion and penetration of Markets business into customers,
Increase the portfolio of FI/NBFI clients, enhance profitability by selective introduction of new products, initiatives, structured solutions etc. which add value and will enable the Bank to differentiate itself from the competition.
Meet the various volume, profitability and product targets set.
Ensure that Group and ABSA policies and procedures and relevant credit limits are always adhered to.
To put in place a training plan (formal and informal)
Compile an annual Markets trading Business plan and ensure that regular monthly feedback on performance is available.
Periodically hold client seminars and workshops.
Keep close contact with the regulators and be at the forefront of influencing change and introduction of new products.
Ensure that a regular and formal good quality Markets communication is sent out on a consistent basis which analysis markets etc (with appropriate disclaimers)
Periodically benchmark Markets trading performance with competition.
Personal Attributes
Knowledge of Product Management Principles and Practices (Intermediary/ Advanced)
Knowledge of People Management principles and practices (Intermediary/ Advanced)
Knowledge of Financial Management principles and practices (Advanced)
Knowledge of Risk Management principles and practices (Advanced)
Knowledge of Strategic Management principles and approaches (Intermediary)
Leadership Skills (Intermediary/ Advanced)
Analytical Skills (Advanced)
Stakeholder Management Skills (Advanced)
Communications Skills and fluency in English (Advanced)
Business Development and Control
Work to maintain an orderly and efficient marketplace within the country drawing on support from the central bank, local banks, and regulatory authorities.
Investigate, develop, and promote new Markets products and services as required by Markets   internal customers and external customers of the bank.
Play a leading role in the development of new products
Work closely with Absa Africa Markets and Group Markets in the promotion of new products and services.
Adhere to all limits without exception.
Effective management of Markets so that satisfactory audit outcomes are achieved.
Proactively encourage and foster a trading culture within Markets embedding customer service and sales targets.
Manage and monitor sales and profit targets based on customer flows.
Encourage and support the development of a market making desk in local currency, interest rate and local currency/third currency foreign exchange products. Progress the development of a liquid inter-bank market in the domestic currency.
Provide innovative product proposals and strategies backed up by high quality market analysis to internal and external customers, based on a sound understanding of market conditions, customer demand and agreed risk tolerances.
Executive Management Contribution
Will represent Markets at all senior executive country forums.
Will form close working relationships with country management.
Will actively relate to and support local industry forums.
Will actively maintain a dialogue with the central bank.
Will actively develop customer contacts for Markets products and services.
Will have supervisory and understand and embed the unauthorised trading controls
Will represent Absa bank and management in various financial markets associations and forums as Market thought Leaders and Subject matter expert
View also: Specialist: Money Transfer Job Vacancy at NBC
Head of Trading Job Vacancy at ABSA Bank Tanzania Limited
Risk and Control Objective
Manage risk and control effectively by applying applicable risk frameworks and embedding a positive risk culture
Understanding of own role in the end-to-end processes in which you play a part, including applicable risks and controls.
Adhere to Absa's policies and procedures applicable to own role, demonstrating sound judgement and responsible risk management.
Report all risk events / incidents / issues using the defined process for your business area and help to understand why these happened and how to prevent them in future.
Proactively look for ways to improve the control environment by considering what could go wrong in the processes you operate and how errors could be prevented.
Continuous and proactive engagement with regulatory bodies, unions where applicable
All mandatory training completed to deadline
Technical Skills/Competencies
Bachelor's Degrees and Advanced Diploma (Business, Commerce, Economics and Management Studies) or equivalent
Basic level ACI Dealing Certificate
8 years Global Markets and investment bank experience, with at least 5 years of which should at senior trading role.
Exposure in financial markets and associated forums
Expert understanding of balance sheet and income statement analysis.
Expert understanding of financial risk management strategies and tools.
A good knowledge of strategies, and back-office operations.
Full understanding of International and local market dynamics.
Understanding of treasury operational processes and controls
Understanding of regulatory issues and controls
Sound competency in market and liquidity risk management.
Project management; Negotiation skills; Leadership and team management; Presentation skills and Change management are key competences
Knowledge and Experience
Knowledge of a Bank's products, services and/or another specialist knowledge
A full understanding of the policies, processes and ethical issues surrounding Markets business.
Other Requirements Specific to the Role
Knowledge of other parts of the CIB Markets.
A good understanding of the workings of the Corporate, Retail and Merchant Banking operations.
A willingness and ability to pro-actively manage customer relationships through on-site visits, presentations, and social gathering.
Absa Values
Absa's Values and Behaviours represent the set of standards which governs the actions of all of us who work for the bank and against which the performance of every one of us in Absa are being assessed and rewarded:
I drive high performance to achieve sustainable results
I'm obsessed with customer
I have an African heartbeat
I believe our people are our strengths
Education
Bachelor`s Degrees and Advanced Diplomas: Business, Commerce and Management Studies (Required)
How to Apply :
Read: Why it is Important to always Update your CV to Match the Job Description.
Locations:
Absa House – ABT
Deadline:
2023-04-18