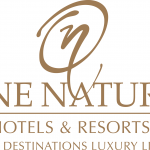 Website One Nature Hotels
One Nature is a unique destination resorts, hotels and spas concept created to seamlessly combine unparalleled luxury with uncompromising commitment
Housekeeping supervisor Job Vacancy at One Nature Hotels
One Nature Hotels –SERENGETI, Tanzania
POSITION: Housekeeping supervisor
Qualification & Job Description
Qualifications:                                                                                                                                                                                                                                                                                                                    
·         1. High school diploma.
·         2. Proven housekeeping or hospitality experience.
·         3. Working knowledge of housekeeping.
·         4. Proficient in all Microsoft Office applications.
·         5. The ability to multitask.
·         6. The ability to stand for extended periods of time.
Job Description.
1. Training housekeepers on cleaning and maintenance tasks.
2.  Overseeing staff performance on a daily basis.
3.  Checking rooms and common areas, including stairways and lounge areas, for cleanliness
4.  Respond to customer complaints and special requests
5.  Monitor and replenish cleaning products stock including floor cleaner, bleach and rubber gloves
6. Organizing employee shifts, training and motivating team members and checking private and public areas for tidiness.
7. good understanding of sanitation regulations and team management abilities.
Housekeeping supervisor Job Vacancy at One Nature Hotels
How to Apply
Send updated CV's to – hr@onenaturehotels.com or bring your CV at Arusha office located Sakina Oilcom.