Full Time
(ZAR) R270,310 - R378,440 Per Year USD / Year
Applications have closed
Salary: (ZAR) R270,310 - R378,440 Per Year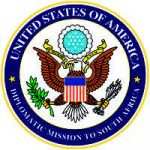 Website US Embassy South Africa
U.S. Embassy & Consulates in South Africa
HVAC Technician Job Vacancy at the US Embassy South Africa
About
Announcement Number:

Johannesburg-2022-105

Hiring Agency:

Consulate General Johannesburg

Position Title:

HVAC Technician – All Interested Applicants / All Sources

Open Period:

10/26/2022 – 11/09/2022 Format MM/DD/YYYY

Vacancy Time Zone:

GMT+2

Series/Grade:

LE – 1210 6

Salary:

ZAR R270,310 – ZAR R378,440

Work Schedule:

Full-time – 40 hours per week

Promotion Potential:

LE-6
Duty Location(s):

Telework Eligible:

No

For More Info:

HR Section
000-000-0000
HRatPost@state.gov
Hiring Path:

• Open to the public

Who May Apply/Clarification From the Agency:

All Interested Applicants / All SourcesFor USEFM – FP is 08.  Actual FP salary determined by Washington D.C.

Security Clearance Required:

Public Trust – Background Investigation

Appointment Type

Permanent

Appointment Type Details:

Indefinite subject to successful completion of probationary period

Marketing Statement:

We encourage you to read and understand the Eight (8) Qualities of Overseas Employees before you apply.

Summary:

The work schedule for this position is:

Full Time (40 number of hours per week)

Start date: Candidate must be able to begin working within a reasonable period of time (12 weeks) of receipt of agency authorization and/or clearances/certifications or their candidacy may end.

Supervisory Position:

No

Relocation Expenses Reimbursed:

No

Travel Required:

Occasional TravelEmployed as an HVAC Technician to carry out skilled maintenance and repair work at the journeyman level, to IBC standards, throughout the NCC to include office buildings, out buildings, ancillary structures, and residential owned/leased properties.
Duties
The incumbent reports to the Building Engineer Supervisor/Facility Manager through the Facilities Supervisor.  The position holder is employed as a Heating, Ventilation, and Air Conditioning (HVAC) Technician to accomplish skilled maintenance and repair work at the journeyman HVAC technician level, to International Building Code (IBC) standards, throughout all facilities on the New Consulate Compound (NCC) to include office buildings, out buildings, ancillary structures, and residential owned/leased properties.
HVAC Technician Job Vacancy at the US Embassy South Africa
Qualifications and Evaluations
Requirements:

EXPERIENCE: 

A minimum of three (3) years of journey-level experience in the installation, operations, repair and maintenance of commercial or industrial HVAC/mechanical refrigeration systems.

Minimum of 3 years work experience operating, maintaining, or repairing 100 ton chillers or larger, and large air-handling units is required.  Work experience must demonstrate a progression of increased responsibility working on complex sophisticated equipment and components, including operation and maintenance, and troubleshooting.

JOB KNOWLEDGE:  

The incumbent must have superior knowledge, exceptional technical skills, and a thorough understanding of heating, ventilation, and air-conditioning (HVAC) systems with an in-depth understanding of thermodynamics and how they apply to HVAC theories and principles.

Must be well-versed in HVAC controls including motor starters, thermostats, humidistats, variable frequency drive (VFD) motors and controllers, motorized and gravity dampers, and building automation systems and sensors.

Must have a thorough understanding of US or IBC standards, mechanical / ASHRAE standards, indoor air quality standards, building pressurization, ductwork sizing and air flow principles, and fire and life safety codes.

Education Requirements:

Mandatory:

Completion of secondary school required.

Successful completion of vocational training from an accredited institute recognized as producing journeyman level technicians with specialization in the HVAC field is required.

The Incumbent must have completed a course of study covering the principles of air conditioning,  heating, and ventilation (HVAC), system design, system maintenance and troubleshooting, the various types of Freon and their uses, building pressurization, indoor air quality, and other specialized applications is required.

Evaluations:

LANGUAGE:

English level III (Good working Knowledge) Written/Speaking/Reading is required in order to translate local technical information, contract documents, and correspondences from the local language into English for the Facility Manager.

SKILLS AND ABILITIES:

The incumbent will have superior skills and abilities in the following areas: troubleshooting, diagnosing, and repairing HVAC systems and components; taking and interpreting equipment readings with various meters to determine system performance; skilled using all sorts of hand tools, power tools, and specialty tools typical of the HVAC trade to install, remove, update, and/or determine appropriate repairs to any component of a HVAC system including control sensors, controllers, motors and dampers.

The incumbent must be computer literate with good skills using the MS Office Suite (Word, Excel, Power Point, etc.) software;

Able to apply basic math and algebra skills when sizing equipment;

Able to read and interpret construction and as-built drawings, and manufacturers technical literature;

Able to research the internet to find replacement parts for systems and equipment; and, knowledge of troubleshooting techniques and industry best practices to correct/resolve HVAC issues quickly.

Must have substantial skill in comprehending engineering reports, specifications and related materials in English.

Additional abilities include responding to emergency situations in an efficient and timely manner to effect immediate repairs; work in various adverse conditions such as tight or enclosed spaces, heights, and temperature extremes, indoors or outdoors to complete work assignments; communicate orally and in writing with co-workers, contractors and vendors to obtain and provide pertinent information.

A driver's license is required.

Must be organized and have excellent interpersonal skills and be able to handle a large workload and multiple tasks.

EQUAL EMPLOYMENT OPPORTUNITY (EEO):  The U.S. Mission provides equal opportunity and fair and equitable treatment in employment to all people without regard to race, color, religion, sex, national origin, age, disability, political affiliation, marital status, or sexual orientation.

Qualifications:

All applicants under consideration will be required to pass medical and security certifications.
HVAC Technician Job Vacancy at the US Embassy South Africa
Benefits and Other Info
Benefits:

Agency Benefits:

Locally Employed Staff, including Members of Household (MOHs), and Third-Country Nationals (TCNs), working at the U.S. Mission in (Johannesburg, South Africa) may receive a compensation package that may include health, separation, and other benefits.

For EFMs, benefits should be discussed with the Human Resources Office.

The pay plan is assigned at the time of the conditional offer letter by the HR Office.

Other Information:

HIRING PREFERENCE SELECTION PROCESS:  Applicants in the following hiring preference categories are extended a hiring preference in the order listed below.  Therefore, it is essential that these applicants accurately describe their status on the application. Failure to do so may result in a determination that the applicant is not eligible for a hiring preference.

HIRING PREFERENCE ORDER:

AEFM / USEFM who is a preference-eligible U.S. Veteran*

AEFM / USEFM

FS on LWOP and CS with reemployment rights **

* IMPORTANT:  Applicants who claim status as a preference-eligible U.S. Veteran must submit a copy of their most recent DD-214 ("Certificate of Release or Discharge from Active Duty"), equivalent documentation, or certification.  A "certification" is any written document from the armed forces that certifies the service member is expected to be discharged or released from active duty service in the armed forces under honorable conditions within 120 days after the certification is submitted by the applicant. The certification letter should be on letterhead of the appropriate military branch of the service and contain (1) the military service dates including the expected discharge or release date; and (2) the character of service.  Acceptable documentation must be submitted in order for the preference to be given.

** This level of preference applies to all Foreign Service employees on LWOP and CS with re-employment rights back to their agency or bureau.

For more information (i.e., what is an EFM, USEFM, AEFM, MOH, etc.?) and for additional employment considerations, please visit the following link.
How to Apply
How to Apply:

All candidates must be able to obtain and hold a Public Trust clearance.

To apply for this position click the "Submit Application" button.  For more information on how to apply visit the Mission internet site http://za.usembassy.gov/jobs/

Required Documents:

In order to qualify based on education, you MUST submit the requested diploma and / or transcripts as verification of educational requirement by the closing date of this announcement. If you fail to provide requested information, or the information you submit is insufficient to verify your eligibility, you will not be considered for this position.

Copy of Orders/Assignment Notification (or equivalent)

Residency and/or Work Permit

Language Scores (if available)

DD-214 – Member Copy 4, Letter from Veterans' Affairs, or other supporting documentation (if applicable)

Next Steps:

Applicants who are invited to take a language or skills test, or who are selected for an interview will be contacted via email.

For further information – the complete position description listing all of the duties, responsibilities, required qualifications, etc. may be obtained by contacting the Human Resources Office.

Thank you for your application and your interest in working at the U.S. Mission in South Africa
The Deadline for Submitting Applications is 9 November 2022.