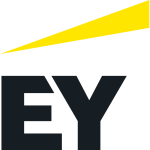 Website EY - South Africa
EY provides consulting, assurance, tax and transaction services that help solve our client's toughest challenges and build a better working world for all.
Immigration Supervisor Job Vacancy at EY – South Africa
Key Responsibilities:
You will be responsible for liaising with both overseas EY teams, vendors and client contacts for various sized
multinational clients regarding the status of immigration matters. You will need to gain insight at a high level of the immigration procedures for other African countries and various other countries, depending on the client projects that you handle. Attendance at Embassies and visa application centres to accompany applicants may be required from time to time. You will need to provide written advice on immigration procedures and timelines from time to time. End to end engagement management including client set-up, wip and billing will also be expected.
Skills and Attributes for success:
Strong project management skills essential;
Excellent written and verbal communication skills essential;
Be well organised systematic worker, attention to detail is important
Have willingness to learn
Be able to demonstrate excellent reporting skills, both verbally and in writing
Have strong excel skills
Have strong ability to multi-task – must be able to handle multiple requests from various people
Be able to adhere to deadlines
To qualify for the role, you must have:
Africa immigration coordination experience for at least 2-3 years preferrable;
Excellent project management experience;
Proven track record of building relationships with authorities;
Proven track record of excellent client handling skills.
Immigration Supervisor Job Vacancy at EY – South Africa
What we look for:
We are looking for a trusted business advisor who appreciates a collaborative culture by nurturing team members through
mentoring and coaching, knowledge sharing and adapting relevant ideas from previous projects or experiences. We
are interested in a specialist with a strong commitment to professional and client service excellence who comes from a
consulting background and exudes strong communication, presentation and influencing skills
Check Out : Important Points to Consider in Writing a Job Application Letter
How to Apply :
Get Jobs in South Africa Updates Via WhatsApp Here