Full Time
Applications have closed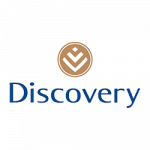 Website Discovery
Discovery Ltd is the licensed controlling company of the designated Discovery Insurance Group.
Information Security Officer Job Vacancy at Discovery
Key Purpose
The primary purpose of this role is to serve as a senior security specialist within the Vitality Group Information Security structure. This individual works closely with the Vitality Group Information Security Manager to serve as a 2IC and backup. This role includes responsibility for Information security strategies and programs, policies, security risk management, assurance, security architectural guidance/vetting and the delivery of internal security consultation services to Vitality Group business, IT, and partner markets. The role also includes leading and managing the security governance for Vitality Group. The role also includes the responsibility for managing Security Operations, providing review and oversight to a number of security controls, and providing operational insight to address the management of cyber threats. This is hands-on position, which will require strong technical expertise in many security technologies.
Areas of responsibility may include but not limited to
Provide assistance and input into the VG Information Security Strategy, Function and Operations.
Engage with VG COO and CIO and departmental heads to ensure that the Information Security Program is aligned to business and systems developments.
Develop VG specific policy, standards and process that is aligned to the VG Strategy
Identify and assess VG Information Security related risks, identification of controls implemented and the co-ordination and reporting of management actions to address
Assist with appropriate training and awareness programs or initiatives for all VG staff
Provide regular reporting and active participation in relevant information security forums and committees.
Provide operational oversight on security controls to address cyber threats
Engage with VG C-Suite to develop an Information Security Strategy aligned to VG Strategy
Engage with VG Governance to establish how Information Security Governance serves as an input to corporate governance
Engage with VG Legal to understand what the program needs to drive in order to meet Legal, Compliance and Regulatory Requirements
Engage with Group CISO to understand what policies will affect VG business capability
Engage with TI InfoSec to establish Standards and Guidelines that affect the VG Business Capability
Engage with Group Risk to ensure that VG risk managed to acceptable levels within risk appetite of the business
Engage with TI Infosec to establish how VG is protected from threats and vulnerabilities.
Engage with ALL Third Parties to establish their security posture and the potential risk and vulnerabilities introduced into the VG business environment as a result of third party relationships
Personal Attributes And Skills
Fast learner who takes initiative
Strong and professional communication
Attention to detail
Analyzing data and producing information and schedules
Presentation skills
Willing to work flexible hours
Ability to work under pressure
Adapting and responding to change
Energetic team player
Information Security Officer Job Vacancy at Discovery
Education And Experience
A Bachelor's Degree in a related area such as Computer Science, Information Security and Risk Managemen
Information Security industry-standard certifications such as CRISC, CISA, CISM or CISSP would be advantageous .
Knowledge of information security governance frameworks and standards eg. COBIT, ISO Series, NIST etc.
Experience in a broad range of security technologies/products, standards and methodologies.
Experience in the development of security plans, strategies, roadmaps, methodologies and frameworks.