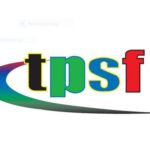 Website TPSF
Tanzania Private Sector Foundation
Internship Job Vacancy at TPSF
Tanzania Private Sector Foundation (TPSF) is an apex private sector organization, formally
incorporated under the Companies Act (Cap 212) on 4th November 1998. As a focal private sector organization in Tanzania, mandated to promote private sector development and ensure effective engagement with the private and public sector. TPSF has been at the forefront in championing social-economic transformation and advocating for reforms to enhance Tanzania's business environment and investment climate.
INTERN, POLICY ANALYST
Under the overall guidance of Director of Policy, Advocacy and Research the incumbent will be gathering statistical data and other information to explore issues affecting private sectors business climate and craft solutions, analyse and recommend potential policies, evaluate the outcomes of existing policies, offers a unique insight into national policymaking processes and influence major policy decisions.
Duties and Responsibilities;
Conduct research and analysis and prepare reports on the assigned sectoral issues related to substantive areas of TPSF's work.
Provide policy information to TPSF members and other stakeholders on issues within the Policy Department's responsibility.
Deliver technical assistance, training and capacity building activities to TPSF Secretariate and TPSF member.
Formulation of policy briefs and preparation of sectoral position papers
Provide technical expertise in issues raised related to policies of assigned sector.
Participate and provide support to the Policy Department's outreach activities and events.
Participate and contribute to other Trade Policy activities of the Policy Department, as required.
Perform any other duty as may be assigned by your supervisor.
Internship Job Vacancy at TPSF
Qualifications Requirements;
A bachelor's degree from a recognized University in Economics, Law, International Trade, Business Administration and or policy or any other relevant field is required.
A minimum of two (2) years' experience in policy dialogue, research, or policy analysis.
Experience in policy dialogue for Business Membership Organizations; and knowledge of the private sector and regional integration would be critical assets.
Working closely with line Senior Officers to achieve project and organizational goals and the ability to work in a multinational environment with diverse groups of stakeholders.
Good understanding of economic development factors in relation to private sector development.
Application Requirements;
Qualified candidates please send your application to recruitment@tpsf.or.tz before 29th May 2023.
Recommended: Read our Job Tips Here to enhance your Application