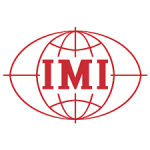 Website Industrial Maintenance International (IMI)
Industrial Maintenance International (IMI)
IST Business Analyst – Corporate and Operations Applications Job Vacancy at Industrial Maintenance International (IMI)
Responsibilities
The Business Analyst assists the business in defining and modeling their needs, constraints and requirements. As a functional specialist, analyzes the needs of the business lines, verifies the adequacy of the IST supporting the activities of the business, and proposes innovative solutions (process and / or technical) to meet the needs.
• Provides professional IST advice and expertise to the Corporate business entities – Finance, HR, Legal, C&P, Communications – and Digital Operations – Filed Operations – in project and operations phases
• Builds and manage master plans: business process mapping, analysis of the global technical architecture and flows
• Manages all the technical aspects throughout the project lifecycle phases from initial study, scope of work, request for quotation including analysis and clarifications and project execution.
• Is responsible for software or applications deployment and good operations and usage.
• Guarantees with the solutions and service providers the maintenance of the overall applications quality and performance
• Is responsible for the technical documentation (specifications, procedures, etc.) of the applications
• Guarantee the integrity, availability and reliability of data as recurrent action and for all evolutions of the applications: new tools, new versions, change of perimeter, etc.
• Responsible for attribution of system security roles/rights in line with company activities.
• Ensures good communication and datasets exchange with all company Stakeholders while taking good care on the confidentiality and terms of use of datasets concerned.
• Animate and coordinat ethe"Key-users"network with business entities
• Organize and conduct business reviews (needs+functionalevolutions,priorities) and
carry out a complete follow-up of the requests impacting the tools for the activity of the client business
• Implement indicators to monitor and improve activity (management of cost,problem rate, productivity,etc.)
• Ensures QA/QC on data integration
• Ensures compliancy of every data sets with operations, projects and business processes standards
• Training of internal teams
• Ensures a direct support to company users (providing up to date templates, support, exports etc.).
• Is the main point of contact to liaise with solutions and service providers for all technical aspects of the applications.
• Provides support and data for crisis management.
• Contributes to the general Knowledge Management and improvement of the system
QUALIFICATIONS & EXPERIENCE REQUIRED
• Master knowledge and practice of Corporate – Finance, Human Resources, Contract
& Procurement, etc. – applications administration and Microsoft 365
• 8 to 10 years experience in its technical specialty (ERP and HCM applications support, security, data management)
• Proficiency in the usage of computers, software and applications: Finance
Enterprise Resource Planning and Human Capital Management tool, Cloud -based solutions and services.
• Ability to organize and manage priorities, rigorous.
• General team spirit: Creative, strength of proposal for performance improvement, good contact, sense of communication.
IST Business Analyst – Corporate and Operations Applications Job Vacancy at Industrial Maintenance International (IMI)
Recommended: Read our Job Tips Here to enhance your Application
Application Instructions:
• Send Cvs only to imi-tanzania@imi-eag.com ,
• Mention the correct position you are applying for on your email subject line.
• Application deadline 23 May 2023
• Only qualified candidates will be contacted.