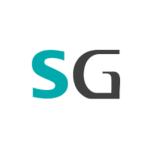 Website Siemens Gamesa
Renewable Energy
About the job
IT Integration Expert Job Vacancy at Siemens Gamesa
It takes the brightest minds to be a technology leader. It takes imagination to create green energy for the generations to come. At Siemens Gamesa we make real what matters, join our global team.
Completes a range of professional duties, analyses and concepts pertaining to IT topics in general, reaching across several SJFs or not being defined there, according to defined targets and processes, in an assigned area of work, team or organizational unit.
Job Description

Raise IT Demands as a single point of contact to the department.
Assess requests for IT changes
Works closely with IT Lead Solution Architects / Solution Architects and Process Experts.
Support and contribute in requirement definition, designing, implementing and testing to ensure mature solution in line with the defined process.
Coordinates with relevant stakeholder for creating business cases for major demands.
Aligns with relevant stakeholders on the functional dependencies with other systems.
Supports in maintaining transparency of current IT landscape in the department.
Facilitates solution alignment with other Business Units.
Understands the functional dependencies as well as Business needs.
View also: Senior System Administrator Officer Job Vacancy at VisionFund Tanzania Microfinance Bank Ltd
Competences

Bachelor or Masters in Information Technology Management.
Experience with Application Management.
Experience in Requirement Management.
Experience with ERP and PLM systems and engineering applications.
IT Integration Expert Job Vacancy at Siemens Gamesa
Soft Skills

Analytical thinking and problem solving
Stakeholder management.
Communication.
Siemens Gamesa is an equal opportunity employer and maintains a work environment that is free from discrimination and where employees are treated with dignity and respect. Employment at Siemens Gamesa is based solely on an individual's merit and qualifications, which are directly related to job competence. Siemens Gamesa does not discriminate against any employee or job applicant on the basis of race, ethnicity, nationality, ancestry, genetic information, citizenship, religion, age, gender, gender identity/expression, sexual orientation, pregnancy, marital status, disability or any other characteristic protected by applicable laws, rules or regulations. We adhere to these principles in all aspects of employment, including recruiting, hiring, training, compensation, promotion and benefits.
We are driven by people – from more than 100 different countries, they build the company we are every day. Our diverse and inclusive culture encourages us to think outside the box, speak without fear, and be bold. We value the flexibility that our smart-working arrangements, our digital disconnection framework and our family-friendly practices bring to the new way of working.
How to Apply: