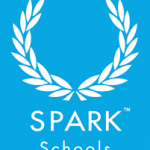 Website SPARK Schools
SPARK Schools is a social impact disruptor and is leading change in the education space through its network of affordable private schools.
IT Network Support Officer Job Vacancy at SPARK Schools – South Africa

Description
Watch our Vision Video: https://www.youtube.com/watch?v=hOU0TYnNsZo
Take a tour of our Website: https://sparkschools.co.za/
SPARK Schools is a social impact disruptor and is leading change in the education space through its network of affordable private schools. The SPARK Schools network provides transformational education innovation through Africa's first blended learning model, which elevates student achievement and provides the tools teachers need to serve their students effectively.
The blended learning model, which combines classroom teaching and online instruction, allows teachers to anticipate student needs and equips schools to provide personalized education at an affordable cost. SPARK Schools is pioneering this transformative education model to ensure the accessibility of university and careers for all.
SPARK Schools is a high growth, mission and values-driven entrepreneurial organisation, operating 19 primary schools, 1 high school and serving over 14,000 families in 2022. We are looking for dynamic people to join our team.
Purpose of Role:
The IT Network Support Officer will provide IT Network Support for SPARK Schools. They will be responsible for fulfilling the delivery of IT Network Support services across the SPARK Schools network and at the support office. The successful applicant will need to have a good understanding of their abilities and limitations. This role is to monitor and maintain the technology infrastructure, uplink connectivity, wireless access, end-user devices and support services to enable scholars to learn without disruption and for staff to be effective in their work at both the schools and the SPARK Schools Support Office. They will install and configure computer systems, diagnose hardware and software faults and solve technical and application problems, utilizing multiple remote methods and on site assistance.
Due to the multiple technologies used, the size of the organisation and the rapid growth of the company, this role will require multiple areas of expertise. SPARK Schools provides online instruction in the classroom and increasingly relies on technology in all areas of day to day operations and decision-making processes. It's therefore crucial to ensure the correct running and maintenance of the IT systems, as well as constantly improving and expanding the existing solutions in place.
They will work within first and second-line support. The work is as much about understanding how information systems are used as applying technical knowledge related to computer hardware or software.
Requirements
Install and configure Aruba and Meraki firewalls, switches and routers;
Troubleshoot and repair networks when problems arise;
Installing and configuring computer hardware operating systems and applications;
Monitoring and maintaining computer systems, power backups, networks, PABX, Printers, Chromebooks and PC's;
Talking to staff or customers through a series of actions, either face-to-face or over the telephone, to help resolve issues;
Assisting in asset counts and stock take;
Collecting, distributing and storing machines at term end for safe storage;
Managing service providers by logging and following up on service requests;
Troubleshooting systems and network problems and diagnosing and solving hardware or software faults;
Providing support, including procedural documentation and relevant reports;
Following diagrams and written instructions to repair a fault or set up a system;
Supporting the roll-out of new applications;
Setting up new users' accounts and profiles and dealing with password issues and user groups;
Responding within agreed time limits to call-outs;
Be comfortable working within KPI's;
Have a good understanding of SLA's;
Working continuously on a task until completion (or referral to third parties, if appropriate);
Prioritising and managing many open cases at one time;
Rapidly establishing a good working relationship with customers and other professionals;
Testing and evaluating new technology;
Deployment of student and staff devices;
Basic network point and access point installation cable runs;
Laptop repairs and maintenance;
Launching new technology enabled learning tools;
Manage users and organizational units, as well as the group permissions to manage resource accessibility.
Have experience designing, administering and operating a support ticketing system as well as a related knowledge base.
IT Network Support Officer Job Vacancy at SPARK Schools – South Africa
Qualifications:
Relevant IT qualification (A+ or N+ an added benefit)
Work Experience:
At least 3 years experience in an IT Network Support role.
Driver's licence and your own reliable transport is essential.
Skills:
The ability to think logically;
Excellent communication skills;
Detail oriented and highly organised;
Good reporting and communication skills;
Excellent listening and questioning skills, combined with the ability to interact confidently with customers to establish what the problem is and explain the solution;
The ability to work well in a team;
Problem solving skills;
A strong customer focus;
The ability to prioritise your workload;
Attention to detail;
Good knowledge on Microsoft Desktop applications – OS/Office, etc;
(Preferably have some understanding on Active Directory – User management.)
Sound knowledge of Servers and Networks;
Ability to perform DIY functions when installing systems;
Self-motivated and responsible;
Applicant must have a solid understanding of network topologies and technology, and be comfortable with designing and implementing IT networks;
Applicant must have a grasp of scripting languages such as python, to perform intermediate level integrations between isolated data-sources, as per business' requirements;
Ensure a good knowledge of SaaS and cloud integration strategies. Experience with messaging systems and workflow systems is advantageous;
Competencies:
Customer orientation.
Analysis/problem solving.
Quick thinking/learning.
Team work.
Communication.
Qualities:
Grit: Persistence through challenges.
Excellence: A track record of high expectations personally and professionally.
Mission and Vision Alignment: Understanding of and passion for the SPARK Schools mission to provide excellent education at an affordable cost.
Self­ Reflection:
Finding the capacity to bring your best self to challenges and opportunities.
Values: Service, Persistence, Achievement, Responsibility, Kindness
Benefits
SPARK offers:
fair market linked remuneration
performance-based annual bonuses and increases
above average/good annual leave
life, disability and funeral cover
employee wellness support
educational support & study leave
individualised professional development, support and mentorship
employee discount on school fees
opportunities for career growth
Compensation: Commensurate with experience.
Position Type: Full Time
Location: Rosebank, Johannesburg, South Africa
SPARK schools is an equal opportunities employer and preference will be given to candidates from designated groups with due consideration of the company's Employment Equity goals and targets.
SPARK schools encourages persons with disabilities to apply.
SPARK Schools may expire the posting of this advertisement at their own discretion.

Kindly note that should you have not heard from us within two weeks of the closing date please consider your application unsuccessful.