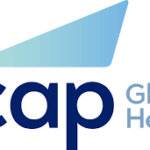 Website ICAP
A global health leader situated at Columbia University, ICAP has worked since 2003 with one central goal: to improve the health of families and communities
Lab Services Intern Job Vacancy at ICAP
Job no: 497136
Work type: Intern Full-time
Location: Tanzania – Mwanza
Categories: Technical/Clinical/Quality Improvement/Training
ICAP at Columbia University, a global health leader situated within the Columbia University Mailman School of Public Health in New York City, seeks highly qualified candidates to serve Lab Services Intern to be based in Mwanza, Tanzania.
The Lab Services Intern will assist the laboratory team in achieving departmental and program objectives under the FIKIA+ Project, a comprehensive HIV prevention and care and treatment program supported by ICAP across health facilities and communities in Mwanza region. This is an excellent opportunity for laboratorians with limited experience in public health to gain experience in laboratory management, data collection, and quality management systems.
Lab Services Intern Job Vacancy at ICAP
For more details about this job please click here: 
 ICAP JD- Laboratory Services Intern.pdf
The position is contingent upon availability of grant funding. Columbia University is an equal opportunity and affirmative action employer. It does not discriminate against employees or applicants for employment on the basis of race, color, sex, gender, religion, creed, national and ethnic origin, age, citizenship, status as a perceived or actual victim of domestic violence, disability, marital status, sexual orientation, status as a Vietnam era or disabled veteran, or any other legally protected status.
Advertised: 22 May 2023 E. Africa Standard Time
Applications close: 05 Jun 2023 E. Africa Standard Time