Full Time
Applications have closed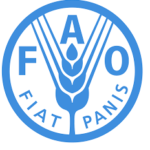 Website FAO
Food and Agriculture Organization of the United Nations
Land Restoration Expert, Gaborone, Botswana Job Vacancy at FAO .
Land Restoration Expert
Job Posting: 22/Feb/2023
Closure Date: 08/Mar/2023, 10:59:00 PM
Organizational Unit : FRBOT – FAO Representation in Botswana
Job Type: Non-staff opportunities
Type of Requisition : PSA (Personal Services Agreement)
Grade Level : N/A
Primary Location: Botswana-Gaborone
Duration : 60 Days
Post Number : N/A
FAO seeks gender, geographical and linguistic diversity in its staff and international consultants in order to best serve FAO Members in all regions.
FAO is committed to achieving workforce diversity in terms of gender, nationality, background and culture
Qualified female applicants, qualified nationals of non-and under-represented Members and person with disabilities are encouraged to apply
Everyone who works for FAO is required to adhere to the highest standards of integrity and professional conduct, and to uphold FAO's values
FAO, as a Specialized Agency of the United Nations, has a zero-tolerance policy for conduct that is incompatible with its status, objectives and mandate, including sexual exploitation and abuse, sexual harassment, abuse of authority and discrimination
All selected candidates will undergo rigorous reference and background checks
All applications will be treated with the strictest confidentiality
FAO staff are subject to the authority of the Director-General, who may assign them to any of the activities or offices of the Organization.
Organizational Setting
The Food and Agriculture Organization (FAO) is a specialized agency of the United Nations established in October 1945 with the objective of eliminating hunger, improving nutrition and standards of living by increasing agricultural productivity. FAO contributes to the achievement of the 2030 Agenda through its Strategic Framework by supporting the transformation to MORE efficient, inclusive, resilient, and sustainable agrifood systems, for better production, better nutrition, a better environment, and a better life, leaving no one behind. Accordingly, FAO complements the efforts of governments and technical agencies in programs for developing agriculture, forestry, fisheries, land and water resources. It also carries out research; provides technical assistance on projects in individual countries; operates educational programs through seminars and training centres; maintains information and support services, including keeping statistics on world production, trade, and consumption of agricultural commodities; and publishes a number of periodicals, yearbooks, and research bulletins.
Land Restoration Expert, Gaborone, Botswana Job Vacancy at FAO
FAO headquarters are in Rome, Italy and the organization has more than 180 members with offices throughout the world. Through the Botswana Office, FAO is collaborating with the Ministry of Environment and Tourism, through Department of Forestry and Range Resources, to implement a national project on land degradation assessment, monitoring and development of a restoration strategy. The project has so far completed a countrywide land degradation assessment and an online monitoring system. A national working group was also mobilized, and it managed to set voluntary Land Degradation Neutrality (LDN) targets and associated measures, which will enable Botswana to comply with obligations of the United Nations Convention to Combat Desertification (UNCCD). With all the necessary baseline information thus established, the next phase is to formulate appropriate interventions in order to manage the dynamics of land degradation in the country. Therefore, the Land Restoration Expert will lead a process to develop a comprehensive strategy for land restoration in Botswana.
Reporting Lines
The Land Restoration Expert will work under the overall managerial and operational guidance of the FAO Representative (FAOR) in Botswana, with technical supervision of a Lead Technical Officer (LTO) and support from a Technical Officer based in FAO Headquarters in Rome, Italy as well as guidance from the Project Coordinator.
Technical Focus
Development of a gender-sensitive land restoration strategy for Botswana based on relevant FAO guidelines and other established methodologies, such as IUCN's Restoration Opportunities Assessment Methodology (ROAM).
Tasks and responsibilities
Identify landscape restoration opportunities and priorities for transformative projects and programmes, based on data and information that is already available from Botswana Land Degradation Monitoring System.
Conduct an economic modelling and valuation exercise to establish costs and benefits of land restoration.
Conduct an analysis of potential carbon benefits that could be achieved through different restoration interventions.
Assess current and potential contribution of gender in land restoration efforts.
Undertake a preliminary assessment of key success factors for development and implementation of restoration activities, including but not limited to policy and legal framework, institutional arrangements, implementation capacity, marketing, as well as ecological and social conditions in the assessment area. The assessment should further explore feasibility for replication and scaling up of restoration efforts.
Investigate types of finance and investment options for the different types of restoration interventions.
Based on the above assessments or analyses, lead the development of a National Land Restoration Strategy for Botswana, linking it with the National Action Programme to Combat Desertification, Land Degradation and Drought; Land Degradation Neutrality (LDN) target setting process; Agroforestry strategy; Great Green Wall Initiative; and other relevant initiatives.
Produce technical reports on completed milestones.
Prepare and submit reports of missions containing the main findings and recommendations.
Support gender mainstreaming in all aspects of analysis and capacity building as well as monitoring and reporting.
Carry out any other tasks relevant to this assignment.
CANDIDATES WILL BE ASSESSED AGAINST THE FOLLOWING
Minimum Requirements
Master's degree in a relevant area such as Biodiversity Management, Sustainable Land Management, Environmental sciences and Natural Resources Management or other closely related fields.
Ten (10) years of work experience in relevant technical areas.
Working knowledge of English with good writing and communication skills. Knowledge of other language used in Botswana is considered an asset.
National or resident with work permit in Botswana.
FAO Core Competencies
Results Focus.
Teamwork.
Communication.
Building Effective Relationships.
Knowledge Sharing and Continuous Improvement.
Land Restoration Expert, Gaborone, Botswana Job Vacancy at FAO
Technical/Functional Skills
Experience in organizing participatory processes and contribution to processes related to program development through engagement of a wide range of stakeholders from the government, civil society, academia, and the private sector.
Experience with development of strategies and environment-based projects.
Specific professional experience with forest landscape restoration or Land Degradation Neutrality processes is required.
Experience with projects in Botswana is desired.
Experience with UN projects is desired.
Good analytical, presentation and training skills.
Leading, engaging, empowering and an excellent team player.
Demonstrated ability to work independently, handle multiple tasks, work under pressure and deliver assignments on time.
Please note that all candidates should adhere to FAO Values of Commitment to FAO, Respect for All and Integrity and Transparency.
ADDITIONAL INFORMATION
FAO does not charge a fee at any stage of the recruitment process (application, interview meeting, processing).
Incomplete applications will not be considered. If you need help or have queries, please contact: Careers@fao.org
Applications received after the closing date will not be accepted.
Only language proficiency certificates from UN accredited external providers and/or FAO language official examinations (LPE, ILE, LRT) will be accepted as proof of the level of knowledge of languages indicated in the online applications.
For other issues, visit the FAO employment website: http://www.fao.org/employment/home/en/
Appointment will be subject to certification that the candidate is medically fit for appointment, accreditation, any residency or visa requirements, and security clearances.
HOW TO APPLY
To apply, visit the recruitment website at Jobs at FAO and complete your online profile. We strongly recommend that your profile is accurate, complete and includes your employment records, academic qualifications, and language skills
Candidates are requested to attach a letter of motivation to the online profile
Once your profile is completed, please apply, and submit your application
Please note that FAO only considers higher educational qualifications obtained from an institution accredited/recognized in the World Higher Education Database (WHED), a list updated by the International Association of Universities (IAU) / United Nations Educational, Scientific and Cultural Organization (UNESCO). The list can be accessed at http://www.whed.net/
Candidates may be requested to provide performance assessments and authorization to conduct verification checks of past and present work, character, education, military and police records to ascertain any and all information which may be pertinent to the employment qualifications
Incomplete applications will not be considered
Personal information provided on your application may be shared within FAO and with other companies acting on FAO's behalf to provide employment support services such as pre-screening of applications, assessment tests, background checks and other related services. You will be asked to provide your consent before submitting your application. You may withdraw consent at any time, by withdrawing your application, in such case FAO will no longer be able to consider your application
Only applications received through the FAO recruitment portal will be considered
Your application will be screened based on the information provided in your online profile
We encourage applicants to submit the application well before the deadline date.
If you need help, or have queries, please contact: Careers@fao.org
FAO IS A NON-SMOKING ENVIRONMENT
Read Also: The 5 Do's and 5 Don'ts in Preparing a Perfect Job Application Letter
How to Apply :