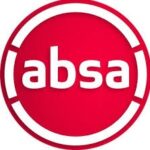 Website ABSA Bank Tanzania Limited
Absa Bank Tanzania Limited, formerly Barclays Bank Tanzania Limited, is a commercial bank in Tanzania and a subsidiary of South Africa-based Absa Group Limited.
Legal Counsel Job Vacancy at ABSA Bank Tanzania Limited
Bring your possibility to life! Define your career with us
With over 100 years of rich history and strongly positioned as a local bank with regional and international expertise, a career with our family offers the opportunity to be part of this exciting growth journey, to reset our future and shape our destiny as a proudly African group.
My Career Development Portal: Wherever you are in your career, we are here for you. Design your future. Discover leading-edge guidance, tools and support to unlock your potential. You are Absa. You are possibility.
Job Summary
Job Purpose
 Manage Legal Risks; particularly manage Litigation risk and litigation case outcomes, Competition Law risk, Intellectual Property risk and Contractual arrangement risk.
 Ensure that the Bank has effective Legal & Regulatory risk control frameworks and processes in accordance with the Absa Group Board Governance Standards.
 Support all business areas and functions ((CIB/Retail/Business Banking/Treasury/Global Markets/Credit) in relation to their Legal risks and issues and provide services required to achieve their business and functional objectives.
 Support all non-business areas and functions (People/Customer Service/Customer Experience and Digital Channels/COO/Sourcing/Marketing and Corporate Relations in relation to the legal risks and issues and provide services required to achieve business and functional objectives.
 In particular, support Compliance with legal advice in relation to regulatory compliance, sanctions, financial crime and anti- money laundering.
 Manage relationships with external lawyers using best supplier management practices.
 Analyse Legal Risk Management and prepare information reports for submission to various forums at Local and Group Level.
 Assist the Company Secretary in the preparation of Board Packs and minutes.
 Provide/Conduct training to business areas and non- business areas relating to legal risks and other contractual related issues.
 Support the Bank's Recovery Strategy both, Retail and Corporate recoveries.
 Manage external legal expenditure and tracking.
View also: Legal Clerk Job Vacancy at Dentons EALC East African Law Chambers
Legal Counsel Job Vacancy at ABSA Bank Tanzania Limited
Job Description
Main Accountabilities
Commercial Focus
Proactive approach to identifying, managing and reporting of legal risks and issues.
Can apply legal principles to the business environment and challenges to find solutions and mitigate legal risk.
Positively adapts to change and adjusts approach to provide solutions
Develops strong networks across the organization to get things done.
Exhibits ability to negotiate and influence people to achieve positive outcomes.
Clear and confident communicator who tailors message according to audience
Customer Focus
Understanding of customers stated needs
Offers insightful service provision in response to business issues.
Develops professional relationships with key business areas and maintains relationships in testing situations
Technical Skills and Knowledge
Has a clear logical approach to the issues and provides easy to follow commercial advice
Solution Focus
Takes ownership of problems and fixes what is not right with personal accountability for high quality outputs
Gets involved in projects in the team and across the function to share knowledge and learn new skills
Team Working
Shows enthusiasm for new ideas and contributes to implementation.
Works with others to improve and seeks coaching/ mentoring for self
Involves team members when developing recommendations and utilizes resource to the best effect
Makes the team a fun place to work, supports others to make a success of the team and function and encourages collaborative working.
Gives observable and honest feedback in a timely manner.
Work on team and Function wide initiatives to make Absa a better place
Risk and Control Objectives
In the event of major issues in the business unit, act as crisis coordinator and allocate tasks to the crisis teams.
Review the risk and Legal profiles of the business unit on a regular basis and provide consultative support to the Head of Compliance & Legal on changes that are required to rebalance risk and reward where required.
Understanding of own role in the end to end processes in which you play a part, including applicable risks and controls.
Adhere to Absa's policies and procedures applicable to own role, demonstrating sound judgment and responsible risk management.
Keep up to date on all legal and regulatory changes and have the ability to articulate the impact to the Business, be well informed on the industry thinking.
All mandatory training completed to deadline.
Technical skills / Competencies
Strong legal analytical skills.
Strong written and spoken English including legal terminology.
Strong conversational English
Ability to work with figures confidently and to construct and use excel spreadsheets confidently
Computer literate – comfortable user of usual office software packages
Experience, qualifications and other requirements specific to the role
Essentials 
Law degree
Admitted as an Advocate.
Preferred
Qualified legal experience (private practice or in-house) dealing with banking and/or commercial issues/clients.
Knowledge and Expertise
Essential
Banking Law
Financial Services Compliance Frameworks
Anti-Money Laundering Frameworks
Retail financial services contractual drafting of terms & conditions / products terms etc.
Commercial banking facility terms and standard security documentation
Sourcing contractual relationships and drafting
HR & Industrial relations knowledge
Civil Litigation knowledge
Absa Purpose Values & Behaviours
Absa's Values and Behaviors represent the set of standards which governs the actions of all of us who work for the bank and against which the performance of every one of us in Absa are being assessed and rewarded:
I drive high performance to achieve sustainable results
I'm obsessed with customer
I have an African heartbeat
I believe our people are our strengths
Education
Bachelor Honours Degree: Law, Military Science and Security (Required)
Locations:
Absa House – ABT
Deadline:
2023-04-18