Full Time
Applications have closed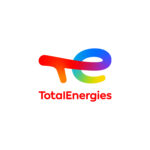 Website TotalEnergies
TotalEnergies is a multi-energy company.
Job Description
HSEQ
Respect of the Golden rules and all the HSE rules and standards of TotalEnergies by all the staff, contractors, customers…
Legal
Manage and supervise the legal activities of the company.
Monitor compliance of company secretariat registrations with the government agencies.
Monitor company legal. licensing and regulatory compliance for its operations in Tanzania.
Guide Management in all legal matter, litigations, contractual and land issues.
Implement and monitor the fast track of legal cases, minimize legal costs, monitor and reduce company exposure.
Assist the head of department in the management of the debt collection and reporting compliance.
Provide legal opinion and or advice in respect of any legal issues.
Review and draft contracts and legal documents.
Conduct Law reviews, monitor compliance and report to respective parties accordingly.
Assess and participate in the implementation of company policies so as to be in line with the group rules and policies.
Advise the employee and employer on their respective legal right and duties in employment relations.
Mediate and effect settlement of labor disputes between employees and employers.
Monitor local content compliance and reporting requirement implementation.
Conduct other activities in line with the company objectives from time to time and as maybe required.
Conduct company legal induction and training plans for regulatory compliance for employees.
Monitor company land compliance land rents, renewals and good title on all company assets.
Expected Results
Ensure the financial profitability, risk analysis and legal consistency of all contractual and legal issues within the company.
Ensure and carry out quick proactive solution of all legal related matters and pending issues within the company
Ensure and coordinate legal compliance – in all aspects and departments within the company.
Observation of Compliance program and Due Diligence on all company contracts.
Legal Manager Job Vacancy at TotalEnergies
Resource Used
Thorough knowledge of the legal and regulatory framework of the in Tanzania.
Knowledge Commercial, conveyance, corporate governance and employment and labour relations.
Expected Results
INDICATORS: Reports on the projects carried out and completion of the project. 100% legal and regulatory compliance.
Candidate profile
Degree in Law and advocate of the high court.
Knowledge in management and demonstrate ability to learn new things and act proactively
Good skills in excel – word and Power-Point.
Very good communication with excellent interpersonal skills.
Demonstrate knowledge of Tanzania employment laws and regulations.
Demonstrate experience on Tanzania laws governing land issues, energy industry and commercial matters.
Advocate of the High court.
Read: A Guide to Writing Great Cover Letters
How to Apply: