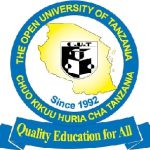 Website Open University of Tanzania (OUT)
The Open University of Tanzania was established by an Act of Parliament No. 17 of 1992. The Act became operational on 1st March, 1993
Librarian Job Vacancies at Open University of Tanzania (OUT) – 3 Posts
EMPLOYER Open University of Tanzania (OUT)
APPLICATION TIMELINE: 2023-05-18 2023-05-31
JOB SUMMARY PEMBA, ZANZIBAR AND KINONDONI REGIONAL CENTRE
DUTIES AND RESPONSIBILITIES
To undertake an induction, course in pedagogic skills for those who had none before;
-To carry out lectures, conduct tutorials, seminars and practicals for undergraduate and postgraduate programmes;
-To mentor junior staff in relevant fields;
-To participate in developing and managing various university/constituent college's activities;
-To undertake research and publish/disseminate results;
-To carry out consultancy and community services;
-To write teaching manuals and compendia;
-To supervise field practical, undergraduate special projects, Masters and PhD dissertations/theses
-To attend/organise workshops, conferences and symposia; and
-To perform any other duties that may be assigned by the relevant authorities.
Librarian Job Vacancies at Open University of Tanzania (OUT) – 3 Posts
QUALIFICATION AND EXPERIENCE
Possession of PhD and Master Degree in Records, Archives and Information Management with at least a GPA of 4.0 and a minimum GPA of 3.8 or equivalent in the first degree with a minimum of B+ in the Relevant Subject or its equivalent. If an applicant has unclassified Master Degree by thesis or research only shall be considered for recruitment if he/she published at least two (2) papers in reputable peer Review journals.
REMUNERATION PUTS 3.3
The deadline for submitting the application is 31 May 2023.
How to Apply :