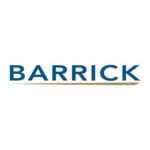 Website Barrick – Bulyanhulu Gold Mine LTD
Bulyanhulu is a narrow-vein gold mine containing gold, silver and copper mineralisation in sulphides.
Loadout Operator Job Vacancies at Barrick – Bulyanhulu Gold Mine LTD – 2 Posts
JOB ADVERT – LOADOUT OPERATOR (2 VACANCIES)
POSITION DESCRIPTION:
Bulyanhulu Gold Mine is seeking to recruit Loadout Operator to join our team. The successful candidate for this position is expected to align to the Barrick DNA and drive a change within his team and the business and on a practical note will ensure activities in the Shaft Section are effectively planned and undertaken in a safe and cost effective manner to achieve targets in accordance to BGML Mining Safety Standards, Policies and Procedures.
Reporting to: Shaft Foreman
Duration: Permanent
RESPONSIBILITIES:
Ability to grease conveyor belt
Knowledge and Ability to inspect and report on conveyor belts and pumps
Level housekeeping of conveyor belt
Ability to assist during breakdowns
Adherence to low / no spillage level under the conveyor belt
Communicate with others to coordinate material handling or movement
Recommending and laying out safe, on-site settler systems
Ability to understand underground portable water systems
Ability to assist in loading and offloading material into and from a shaft conveyance
Prepare a conveyance for shaft examination and repairs
Ability to assist during shaft inspections
Cleaning of Sump pumps and maintaining thereof
Maintain dams' level and report on any deviations
Reporting of Incidents or Accidents in a timely manner in terms of mine regulations
Understanding and management of risks identified
Minimising of risk relating to personnel and equipment in use whilst working in the settler
Manage and maintain daily pre-start checklists on the conveyor belt and report any deviations
View also: Intern- UG Mining production Job Vacancies at Geita Gold Mining Ltd
QUALIFICATION REQUIREMENTS:
Ordinary secondary education
A conveyor belt certificate will be an added advantage
Blasting Certificate will be an added advantage
Loadout Operator Job Vacancies at Barrick – Bulyanhulu Gold Mine LTD – 2 Posts
EXPERIENCE REQUIREMENTS:
Minimum of 5 years experience in a similar industry (underground)
Experience in shaft operating operation
SKILLS / KNOWLEDGE REQUIREMENTS:
Excellent communication in English, both writing and verbal
Hazard identification and Risk assessment