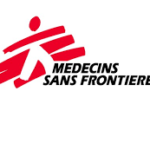 Website Médecins Sans Frontières
MSF is an international, independent organisation.
Maintenance Agent Job Vacancy at Médecins Sans Frontières
---
JOB VACANCY – MAINTENANCE AGENT
Title: Maintenance Agent
Duration: 12 months (Fixed Term Contract) – Full time position (100%)
Direct Reports: Logistics Supervisor
Location: Nduta Camp and Kibondo (Kigoma Region)
INTRODUCTION:
Médecins Sans Frontières (MSF) is an international, independent, medical humanitarian organisation that delivers emergency aid to people affected by armed conflict, epidemics, natural disasters and exclusion from healthcare. MSF offers assistance to people based on need, irrespective of race, religion, gender or political affiliation. MSF is therefore guided by the principles of neutrality and impartiality. These principles must apply to all MSF staff.
Required Criteria:
Minimum Educational Qualification:
• Literacy essential.
Experience:
• Previous experience desirable
Languages:
• Essential mission language: English and Swahili (Kirundi and/or French will be a plus.)
Objectives of the position:
• Perform repair / maintenance / construction works, according to the supervisor's instructions and MSF standards, in order to ensure proper operations and prevent faults / deterioration of MSF equipment / installations / infrastructures.
Main Responsibilities:
• Carry out all minor works (construction, repairs, etc.) requested by the line manager, as well as any task identified by the employee and approved by the line manager.
• Perform regular maintenance of MSF installations / equipment / infrastructures (base, house, store, warehouse, health centre, hospital, etc.), particularly in line with a preventive maintenance plan (procedures to follow, schedule, etc.).
• In the event of faults / deterioration, diagnose the problem and propose possible solutions to the line manager and/or technical adviser.
• Perform any necessary tests / checks to confirm the proper operation of the installation or equipment after repair.
• Ensure effective management, protection and care of work tools (including site installations under the employee's supervision) and keep the workshop tidy.
• Ensure that there are adequate stocks of consumables and materials for minor repairs and manage those stocks; placing orders in time.
• Keep all documents related to installations / equipment / infrastructures in order and update them regularly.
• Immediately inform the line manager of any problems that arise in the course of the work, particularly with regard to damage, loss, theft or attempted break-ins.
• Assist logistics department for any related work needed
Maintenance Agent Job Vacancy at Médecins Sans Frontières
CONTEXT SPECIFIC ACCOUNTABILITIES
• Perform maintenance, small construction according to Supervisor's instruction and a chronogram of activities in MSF hospital .
• Perfom water activities : plumbing (daily check of water supply system and fittings), chlorination, quantity and quality monitoring according to MSF standards
• Ensure his activities are done according to MSF protocols and safety rules
• Keep his working place clean and tidy
• Ensure the good use, storage and maintenance of the equipment and tools provided
• Share any needs in equipment, materials, tools related to the water and construction activities and to his Line Supervisor in order to keep a good work organisation
• Support the Hospital Logistics team in extra activities in or outside MSF hospital
Professional and Competencies:
• Commitment to MSF Principles
• Results and Quality Orientation
• Teamwork and Cooperation
• Service Orientation
• Autonomous
• Flexibility, Stress Management.
• Multi-tasks, Priority management
APPLICATION INFORMATION
All interested candidates shall submit their motivation letter, CV and copy of relevant professional certificates not later than Thursday, March 23rd, 2023 at 4:00 PM. Please quote the job title on the email subject "MAINTNANCE AGENT".
Please send your application to the email address MSFCH-Tanzania-Recruitment@geneva.msf.org. The applications can also be submitted at MSF offices situated at Warioba RD, Mikocheni B, Plot 100, Daima Street House no 16 or To MSF Project Admin in Nduta Refugees Camp, Kibondo District.
Female candidates are highly encouraged to apply.
The protection of your personal data is important to MSF. By submitting your application, you consent to MSF using your data only for the recruitment process to have all the information and documents necessary to proceed with the recruitment, validation of your application and selection of the most suitable candidate. Your data will be treated confidentially. Only people part of the recruitment process have access to your data. MSF does not sell your data under any circumstances.
If you have any questions or requests, you can contact MSFCH-Tanzania-HrManager@geneva.msf.org
Only short-listed candidates will be contacted
---