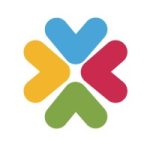 Website RPO Recruitment
RPO Recruitment (Pty) Ltd is a South African Recruitment Specialist focused on providing the largest South African Corporates with unique recruitment
Management Accountant Job Vacancy at RPO Recruitment
Description
We are looking for a reliable Management Accountant to assist senior management in making critical business decisions by analyzing and presenting key financial data. You will oversee accounting procedures and prepare forecasts, budgets and risk analysis.
An excellent management accountant must have an exceptional mathematical mind combined with a strong business orientation. You must be able to assume responsibility for cost accounting tasks and be both a strategist and a decision-maker. The goal is to contribute to the decision-making process of management that will ensure business growth and long-term success.
Responsibilities
Gather and analyze financial information for internal use
Support budgeting and funding
Assist the company in managing its investment portfolio
Assume responsibility for accounting procedures
Evaluate the company's performance using key data
Make forecasts to assist business planning and decision-making
Conduct risk assessment and advise on ways to minimize risk
Advise on problems and suggest improvements
Supervise lower-level personnel
Requirements
Proven experience as a management accountant, accounting supervisor or similar role
Solid knowledge of basic and advanced accounting and financial principles and practices
Excellent knowledge of cost accounting and reporting
Excellent knowledge of risk analysis, budgeting and forecasting
Working knowledge of financial software and MS Office
Analytical mind with aptitude in math
Excellent communication and presentation skills
A problem-solver with attention to detail
Organizational and leadership skills
BSc/BA in accounting, finance or a similar field
Management Accountant Job Vacancy at RPO Recruitment
RPO is a Specialist Recruitment Agency that focuses on providing candidates and clients with unique recruitment solutions specifically tailored to their needs.
We focus on helping you reach your personal and professional goals by connecting you to your perfect career path.
Read: A Guide to Writing Great Cover Letters
To apply for this role please visit the RPO recruitment website: rporecruitment.us or connect with our consultant: Robyn Andreka on LinkedIn regarding this vacancy. Alternatively email us at the email address below: Financialcareers@rpo-recruit.za.com