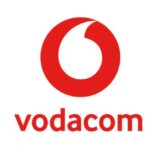 Website Vodacom Tanzania Plc
Vodacom Tanzania Limited is Tanzania's leading cellular network company.
Manager: Data Center and Cloud Solutions Job Vacancy at Vodacom Tanzania Plc
Description
Role purpose: 
The Manager: Data Center and Cloud Solutions is strategically required to plan, develop and oversee implementation and thereof oversee ongoing operations and reviews and help ensure availability and seamless functioning of the solutions and teams in support.
The Key driver KPIs including Design and Instant implementation of customer solutions and their subsequent billing within SLA, Customer UAT signoff within set timelines.
Job Responsibility
Key accountabilities and decision ownership
•Responsible with leading to capturing and understanding customer requirements and design based on business requirement.
•Responsible with ensuring an always ready environment for customers to host their equipments and solutions in our environments
•Responsible with leading installation of customer equipments and implementation of customer solution by providing a seamless on boarding of support.
•Responsible with ensuring UATs are performed and proper team training is done of the new feature/solution (both customer teams and Vodacom Sales teams).
•Responsible with identifying new, innovative hosting and cloud solutions and help to scope with relevant stakeholders that ensures continued relevance and growth of colocation revenue and customer experience
Core competencies, knowledge and experience:
•A degree in Telecom Engineering, Electronic or Computer Science or Computer engineering from a reputable university.
•At least 3 years previous experience handling Technical strategic planning, project management and reporting, sales or product development.
•Excellent communication skills.
•Ability to work effectively in cross functional setup.
•Strong Stakeholder Management skills
•Organisation skills with strong attention to details
View also: Senior ICT Officer (Security) Job Vacancy at BRELA
Manager: Data Center and Cloud Solutions Job Vacancy at Vodacom Tanzania Plc
Not a perfect fit?
Worried that you don't meet all the desired criteria exactly? At Vodafone we are passionate about Inclusion for All and creating a workplace where everyone can thrive, whatever their personal or professional background. If you're excited about this role but your experience doesn't align exactly with every part of the job description, we encourage you to apply as you may be the right candidate for this role or another role, and our recruitment team can help you see how your skills fit in.