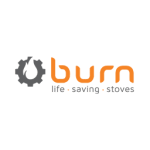 Website BURN Manufacturing
BURN employs over 1,000 people, more than 50% of whom are women. BURN cookstoves are designed and produced in Kenya and then distributed across the globe.
Market Research Operations & Insights Officer Job Vacancy at BURN Manufacturing
About the role:
BURN is seeking to hire an exceptional Market Research Operations & Insights Officer. We are looking for someone with strategic initiatives and who is interested in working in a dynamic, challenging environment, for a company that recognizes and rewards creativity, initiative, and contributions.
Duties and Responsibilities:
Provide project stakeholders with market context relevant to research operations processes. 

Localize, Pilot questionnaires, and pre-check the flow of discussion guides to recommend improvements/lessons to build up.  

Mobilize, recruit, train, and retain recruitment teams, data collection teams, and supervisors; Ensure proficiency in study tools, Platform use (I.e., Kobo), and best practices about data collection. 

Assign quotas, monitor data collection processes, and perform data quality checks (10% accompaniment, 30% phone call backchecks, LOI per participant)  

Manage project timelines and turn-around times on data collection.  

Manage customer database of participants, ensure consent for involvement, and track contact to ensure alignment / avoid the use of professional participants (+6 months before next engagement)  

Payout of survey participants and field operations teams 
View also: Research Assistants/Enumerators Job Vacancies at Utafiti Tanzania Company Ltd
Market Research Operations & Insights Officer Job Vacancy at BURN Manufacturing
Skills and Experience:
Strong background in research-oriented fields e.g. statistics, operations research, economics, or a related field;
Wide knowledge and experience in planning and executing quantitative and qualitative research methodologies in all product life cycle stages, from product ideation to commercialization.

Questionnaire design experience

Data analysis ability & solid understanding of commercial business.
Good computer and analytics skills (MS 365, SPSS, Excel)
Good communication skills.
Ability to work collaboratively in an informal, collegial environment.
Ability to work effectively under deadlines.
                                                 Qualified Female Candidates encouraged to Apply
BURN does not charge a fee at any stage of the recruitment process (application, interview, meeting, processing, training, or any other f
How to Apply :
Read : Why it is Important to always Update your CV to Match the Job Description.