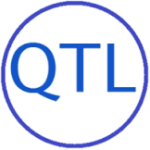 QTL
QTL is an Arusha headquartered, manufacturing and established company dealing with hygiene products.
Description
Marketing Personnel Job Vacancy at QTL
OUR BACKGROUND:
QTL is an Arusha headquartered, manufacturing and established company dealing with hygiene products. We are looking for a highly qualified marketing personnel to undertake all the marketing plans and activities in Tanzania.
OUR MARKETING GOAL:
Our goal on marketing is to understand our customers and build awareness to new ones while getting responses on how our products and services are meeting their daily dynamic needs in the market place.
An opportunity is now open for an experienced and qualified marketing manager to undertake the SALES and Marketing role. What the company is looking into the marketing manager is; an ability to inspire the team, develop and execute marketing campaigns and promotions, ability to sell hygiene products, meet the customer needs and the company targets. The manager will have ability & experience with proficient on the day-to-day marketing activities that shall involve short- and long-term marketing strategies planning. An ability to meet tight deadlines under the customers changing needs and enable the company achieve the targets are key to this position.
OBJECTIVES OF THIS ROLE
Across different channels and segments the manager shall identify and positioning target potential customer. He shall develop marketing plans to meet the needs for these audiences.
To lead executions of all the marketing plans developed by her and all promotional programs and be able to communicate the results of each program with the internal support production and administration team
Able to analyze the consumer trends and analyze the market needs and advise best marketing practices that will deliver the strategy successfully
Prepare, communicate and maintain reporting to the company the insight learned from marketing platforms and the marketing trends learnt for future campaign development and corresponding strategies. You shall deliver formal proposals and recommendations to address encountered trends for marketing
Establish workable plans for social media marketing platforms and performance and working strategies to meet evolving customer demands for the company product
RESPONSIBILITIES
You will develop creative plans and assist the company on the how to execute those plans to meet the marketing objectives through advertising, promotions, communication and reporting
Run multiple marketing campaigns to potential customers and maintain the existing customer portfolio.
Develop and communicate marketing budgets to the management in advance and corresponding outcome and methodologies of assessing the market outcome before implementing the activity.
To provide actual sales executions and effectively meeting sales target daily, weekly, monthly and annually and;
Delivery through daily sales and communicate sales targets for each month
Increase new customers purchase portfolio each week and monthly and communicate to the company through sales report
Gather customers feedback and propose ways to meet customer needs effectively
Communicate customers market insight and provide strategies to convert them to sales, maintain them and advise new ways to increase the market share for the company
To communicate marketing ideas, programs, strategies and their corresponding budgets to the internal company team and to the senior management to be implemented monthly, quarterly and annually
To present the deliverables on marketing programs, strategies and budgets to both the internal and external team of the company's senior positions and to properly analyze the expected outcome when implemented
SKILLS AND QUALIFICATIONS
PREFERRED SKILLS AND QUALIFICATIONS
Bachelor's degree (or equivalent) in marketing, business, or related field
An advanced Diploma supported with a 7years work experience will be considered during interview
Female will be given higher priority
Marketing Personnel Job Vacancy at QTL
SALARY AND REMUNERATION
Salary shall be determined as per the marketing and sales industry best practices
Salary will be very attractive
Other remunerations may be applicable depending on your background and skills
HOW TO APPLY:
This post is only for applicants with high ambition, integrity and passion. If you are that candidate, please submit your application; via e-mail to salesqualitex@gmail.com including the following;
Application letter- Must state why you want this job and state what your SALES TARGET was with your previous employer
CV
Copies of Academic Certificates
The deadline for submitting YOUR APPLICATION shall be 12th  May,2023. Should you be successfully shortlisted, you will be called for an interview in Arusha. After 30days from this date having not been contacted, please consider your application unsuccessful.
View: The Job Application Letter Checklist
Read: The top 4 important Skills to include in your CV in 2023