Full Time
Applications have closed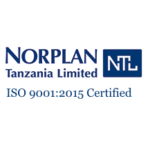 Website NORPLAN Tanzania Ltd
NORPLAN Tanzania Ltd has highly qualified professionals of diverse disciplines.
Measurement Engineer Job Vacancies at NORPLAN Tanzania Ltd – 3 Posts
NORPLAN Tanzania Ltd (NORPLAN) is a multidisciplinary Consulting Engineers firm registered with Engineers Registration Board as a Local Consulting Company under Registration Number LCF 092. NORPLAN is a member of Association of Consulting Engineers Tanzania (ACET).
Due to the expansion of our consultancy services, we are seeking applications for the following posts with detailed job descriptions for each respective post.
JOB DESCRIPTION
Measurement Engineer (3 Posts)
Job Brief
The Measurement Engineer is responsible for supporting the project controls department to ensure the correct processes are employed across the project to facilitate cost control, quantities, timelines, reporting and verification.
The role will be required to participate & provide input to schedules, budgets, and quantity assessment reports. Facilitate and participate within quantity studies, reviews, and audits across the project.
Qualifications / Experience Required
Minimum of five 5 Years of Tertiary or Professional experience within an oil and gas construction project, preferably with 2 years' pipeline experience.
Strong understanding and progressing ability for all construction disciplines including but not limited to civil, structural, piping, electrical, instrumentation, mechanical, coatings, heat tracing, insulation, and fireproofing.
Experience in analyzing data to report accurate KPI's and potential non-compliance status back to the project management team
Measurement Engineer Job Vacancies at NORPLAN Tanzania Ltd – 3 Posts
Mode of Application:
Qualified candidates should send applications to the address indicated below. The application letter should be enclosed with;
Curriculum Vitae with two referees
Copies of relevant certificates and awards
One passport size photograph attached to application letter
How to Apply:
The Managing Director
NORPLAN Tanzania Limited
Consulting Engineers and Planners
P.O. Box 2820
Dar es Salaam, Tanzania.
Email: info@norplan.co.tz
Only Shortlisted Candidates will be contacted.
The deadline for submitting the application is 17 May 2023.