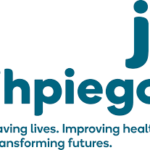 Website Jhpiego
Jhpiego is a nonprofit organization for international health affiliated with Johns Hopkins University.
Monitoring and Evaluation Manager Job Vacancy at Jhpiego
Overview
The Challenge Initiative (TCI) implements a demand driven approach in the delivery of family planning selected geographies (cities, municipal councils, district councils).  The Monitoring and Evaluation Manager will provide management and technical support, with a focus on M&E, for the project. This includes advancing the project's goals and objectives, supporting activities, adapting/ designing and implementing approach for tracking and communicating and disseminating results. This position is open to Tanzanian nationals only and the applications will be received by 6th June, 2023.
Responsibilities
Adapt/ develop M&E framework, tools, methods, reports
Develop and implement M&E work plan, activities and related budget
Provide technical assistance (coaching and mentoring) to TCI partners/geographies in M&E, data systems and data visualization
Assess status of project implementation and form part of a core team to identify challenges, solutions and implement them
Participate as key member of MER department and adhere to departmental and organizational norms and standards
Assist in the assessment, design and implementation of appropriate evidence based family planning innovations/interventions in selected geographies.
Provide technical reviews and strategic inputs into the design, adoption and simplification of key Tupange Pamoja interventions including the FP Tool Kit, TCI University, TCI Community of Practice, training curricula and best practices and other program materials.
Support and provide technical input in the development of study protocols for program evaluation
Conduct advocacy and marketing activities for a demand-driven approach and scale up of FP innovations focusing on urban areas in both the government and private sectors in Tanzania in collaboration with AFP Tanzania and other stakeholders.
Provide technical assistance (coaching and mentoring) in landscaping and proposal development to selected geographies to ensure that program strategies result into greatest impact, scaled and sustained.
Develop/adapt and implement a knowledge management framework fostering use of data for decision making
Provide guidance on various data related capacity building initiatives e.g. Data use to increase data utilization within the TCI geographies/districts/municipalities
Participate actively in the initiative annual work planning and program progress review meetings at all levels including at geography/district/municipal level.
Promote sharing of TCI East African Hub results and program learnings through various platforms including Journals and abstracts
Represent TCI at National/International fora and technical meetings, facilitating dissemination and use of project data among key stakeholders
Monitoring and Evaluation Manager Job Vacancy at Jhpiego
Required Qualifications
Advanced degree in public health, demography, statistics, social sciences or related field or equivalent experience
Minimum two years in a management capacity
Minimum of six years of work experience in monitoring and evaluating health and/or development projects
Demonstrated expertise working in a leadership capacity with international donors, senior government officials and policymakers
Demonstrated strong management, coordination, teamwork and planning skills with proven ability to function effectively with multiple host-country counterparts in both the public and NGO sectors
Demostrated work experience in 

Bill and Melinda Gate Foundation 

 Projects.
M&E experience in family planning
Familiarity with Tanzania health management information system and other national M&E systems
Proven expertise in quantitative and qualitative methodologies, operations research, health management information systems, reporting, data quality assessments, data analysis and presentation
Excellent written and oral communications skills in English and Kiswahili, including demonstrated technical writing skills for publication
Ability to work effectively with diverse international teams
Ability to work in a complex environment with multiple tasks, short deadlines and intense pressure to perform
Strong technical skills, including ability to process and analyze data using one or more statistical software packages, including at least one of the following: SPSS, Epi-Info, Stata, MS Access
Proficient in data visualization packages
Proficiency in word processing and Microsoft Office
Availability and willingness to travel up to 30% time