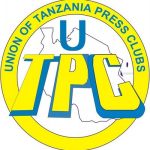 Website Union of Tanzania Press Clubs (UTPC)
Union of Tanzania Press Club is an umbrella body of press clubs in Tanzania.
Monitoring Evaluation Accountability and Learning (MEAL)Job Vacancy at Union of Tanzania Press Clubs (UTPC)
1.    MONITORING EVALUATION ACCOUNTABILITY AND LEARNING (MEAL)
Under the overall guidance of the Executive Director and direct supervision of the Head of Programs, and Resource Mobilization, the MEAL Coordinator will be responsible for the monitoring, evaluation, accountability and learning. Ensuring high quality and timely inputs, and for ensuring that the project maintains its strategic vision and that its activities result in the achievement of its intended outputs in a cost effective and timely manner.
The MEAL Coordinator will be responsible for designing and implementing the MEAL activities of the UTPC 2023-2025 Strategic Plan and special projects; assisting the project unit in preparing Quarterly/Annual reports on project progress and will monitor activities on a regular basis and will be responsible for the collection & analysis of different data in relation to the UTPC 2023-2025 strategic plan and special project activities.
Monitoring, Evaluation and Learning Officer
Appointing Authority    :               UTPC Board of Directors
Workstation                     :               Dodoma
Contract duration         :               1 year (renewable based on performance)
Reporting to                    :               UTPC Executive Director
KEY DUTIES AND RESPONSIBILITIES:-
a.   To advise the Executive Director on managing for impact (MFI) UTPC 2023-2025 Strategic Plan.
b.   To develop an effective monitoring plan (PMP) which will collect and record all project's results, in line with the project's LFA/Outcome mapping/Theory of Change.
c.    To provide feedback to the management team, press clubs leaders and the Executive Director on the project performance on a monthly basis.
d.   To identify any problem or irregularity in the implementation of UTPC projects and strategic plan.
e.    To develop monitoring and evaluation tools for monitoring progress of outputs, outcomes and goal.
f.      To lead the development of the Activity Monitoring, Evaluation and Learning Plan (AMELP) and its implementation.
g.     To be responsible for overall tracking of inputs to expected results and providing learning feedback that can be used to inform the implementation of program activities.
h.    To organize and facilitate tasks related to monitoring, evaluation, learning, and adaptive management.
i.      Support the development of, and data collection approaches for, baseline development and impact monitoring including SMART indicators.
j.      Ensure that the Activity' indicators and sub-activity (or work package) plans are updated into the online system for performance tracking and results based monitoring to operate effectively and rigorously with full buy-in of project staff.
k.     Analyze all data collected and advise program management on needed program revisions.
l.      Ensure necessary templates (sub-databases) developed and staff and press clubs trained for data collection, entry, and reporting.
m.  Perform field visits to monitor activities on the ground, including monitoring
and reporting.
n.    Training other Staff and Press clubs where required, on key MEL concept, tools and processes.
o.    Overseeing and advising management on information management processes by reviewing data collection efforts, overall data reliability, consistency and quality.
p.   Carry out other assignments as and when deemed necessary by the Executive Director.
q.   Ensuring UTPC compliance on government, donor and members requirements
PROFESSIONAL QUALIFICATIONS AND EXPERIENCE
Education:
University Degree preferably in Business Administration, Economics, statistics or related field.
Experience:
At least 5 years of experience in the design and implementation of M&E/MIS in development projects implemented by national/international NGO, Government;
Experience in designing tools and strategies for data collection, analysis and production of reports;
Proven ICT skills, especially in using database software;
Expertise in analyzing data using statistical software like Kobo;
Strong training & facilitation skills.
Monitoring Evaluation Accountability and Learning (MEAL) Job Vacancy at Union of Tanzania Press Clubs (UTPC)
Language Requirements:
Ability to communicate fluently in English and Swahili languages verbally and in written form.
Must have age 25 – 40 years
MODE OF APPLICATION
Interested applicants meeting the above job requirements should send their applications with detailed CVs, photocopies of their academic qualifications and provide three (3) names of referees with their contact addresses.
All applications should be addressed to the Executive Director,
Through  following email address, info@utpc.or.tz andutpctztz@gmail.com
OR
Send by courier mail service as per below not later than 25th May , 2023
Union of Tanzania Press Clubs.
Aboud Jumbe Road, Kazembo Street
House No. 27
P.O Box 770
Uzunguni Dodoma
Hand delivered applications will not be accepted. Any applicant who will make a telephone call to any UTPC official, in respect of his/her application, will automatically be disqualified.
Only shortlisted applicants shall be contacted.
UTPC is an equal opportunity employer.