Full Time
Applications have closed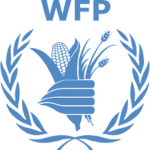 Website WFP
The World Food Programme is the food-assistance branch of the United Nations.

National Logistics Officer (Shipping/Port Operations) NOB Job Vacancy at WFP
National Logistics Officer (Shipping/Port Operations) NOB Fixed Term Appointment-Dar es Salaam Port, Dar-es-Salaam, Tanzania
JOB TITLE:
National Logistics Officer
TYPE OF CONTRACT:
NOB – Fixed Term (Dar Port Operations)
UNIT/DIVISION:
Supply Chain
DUTY STATION (City, Country):
Dar es Salaam – Tanzania
DURATION:
12 Months
WFP celebrates and embraces diversity. It is committed to the principle of equal employment opportunity for all its employees and encourages qualified candidates to apply irrespective of race, colour, national origin, ethnic or social background, genetic information, gender, gender identity and/or expression, sexual orientation, religion or belief, HIV status or disability.
ABOUT WFP
The United Nations World Food Programme is the world's largest humanitarian agency fighting hunger worldwide. The mission of WFP is to help the world achieve Zero Hunger in our lifetimes. Every day, WFP works worldwide to ensure that no child goes to bed hungry and that the poorest and most vulnerable, particularly women and children, can access the nutritious food they need.
STANDARD MINIMUM QUALIFICATIONS
Education:
Advanced University degree in Transport Economics, Supply Chain, Shipping, Logistics, or other relevant fields.
Languages:
International Professional: Fluency (level C) in the English language.
ORGANIZATIONAL CONTEXT
The National Logistics Officer (Shipping / Ports Operations – NOB), will report to the Head of Logistics.
JOB PURPOSE
To contribute mainly to daily planning and coordination of WFP shipping and port operations at Dar Es Salaam Port, including monitoring of services provided by contracted external organizations to ensure cost-effective operations and that, set objectives are achieved in full. To lead the good coordination with WFP Shipping Agents/Port Authorities for prompt berthing and smooth discharge/loading operations and ensure all required contract modalities are in place prior to shipments/vessels arrivals and efficient shipments receipts, warehousing, and dispatches to the regional destinations including Tanzania, DRC, Burundi, Rwanda, Uganda, and South Sudan.
KEY ACCOUNTABILITIES (not all-inclusive)
Managing the WFP's port operations by leading, guiding, and coaching the team to achieve the effective and efficient delivery of humanitarian food and related non-food items to the regional countries through the Tanzania corridors.
Consolidate and plan shipments and manage operational aspects of chartered and/or liner vessels, and cargoes, including checking shipping document readiness, and loading and discharging operations.
Coordination with all internal and external stakeholders, to ensure the timely and cost-effective movement of commodities through the port, streamlined with downstream pipeline plans, to ensure the smooth and timely provision of food assistance to beneficiaries in the region countries using the Dar Es Salaam Port.
Effective coordination with WFP's vessel agents, vessel port representatives, local authorities, WFP's cargo superintendent companies and WFP's logistics service providers, to ensure no delays in cargo clearance, and vessel loading and discharging operations.
The supervision and monitoring of vessel loading and discharge operations and assurance that all necessary corrective actions are taken to achieve the most cost-efficient and timely operations, as well as the avoidance or minimization of demurrage charges, detention fees and any other additional costs that WFP may incur.
Ensure that all required documentation, such as Statement of Facts, Notice of Readiness, Letter of Protest, etc. are submitted/accepted correctly as per Charter Party (C/P), and communicated to WFP Head Quarter in a timely manner.
Close coordination with WFP's cargo superintendent company and/or Vessel's port representatives prior to vessel arrivals to protect WFP interests during vessel operations and to ensure full cargo quantity in good condition is always loaded/discharged.
Ensuring that adequate measures are in place for commodity handling, quality and quantity control and any immediate actions are being taken to safeguard the commodities and WFP's interest at all times.
KEY ACCOUNTABILITIES CONTINUED 1
The pro-active prevention of commodity losses during discharges/loading operations including the implementation of mitigation measures, necessary interventions during cases of cargo damage, the timely reporting of any incidents, commodity losses/ damages to all relevant parties, and the arrangements for adequate inspections, sampling, testing to support the final settlement of disputed cargoes.
Ensure good communications and effective negotiations with external parties in order to facilitate smooth shipping and port operations.
Ensuring that relevant staff is properly briefed on the Standard Port Operation procedures and responsibilities of WFP Vessels/Stevedores/Superintendents and Forwarding/Customs Agents with a clear understanding on the points where risk is transferred; and ensuring the capacity building and on-the-job training of your team staff in the technical areas of port operations and shipping.
Contribute to the preparation and implementation of WFP policy guidelines and operational directives and procedures in respect of ocean transport activity.
Monitor the performance of WFP contractors and report on their performances.
Supervise performance of WFP's vessel's agents and forwarding/customs agents, stevedores, clearing agents and other ancillary contractors to ensure efficient operations, and provide input in the annual performance review.
KEY ACCOUNTABILITIES CONTINUED 2
Contribute to supply chain by providing technical support and guidance to other services, Units/Departments, and Country Offices using Tanzania Corridors, particularly for emergency response.
Identify, regularly monitor and manage contractual, operational and supply chain risks relevant to shipping and port operation activities.
Collect and analyse data through market analysis, research, and networking with colleagues and recommend actions to improve shipping and port operation performance for the Tanzania corridors.
Collect data and prepare accurate and timely reports, including Key Performance Indicators (KPIs), supporting a WFP-wide view of shipping and port operation activities that enables informed decision making and consistency of information presented to stakeholders.
Build productive partnerships with supply chain colleagues and staff widely in the organization and support partnership building with donors, humanitarian agencies, and other institutions to support efficient and effective shipping and port operations for the Tanzania corridors.
Participate in the ongoing review of internal processes and procedures and identify ways to increase the day-to-day efficiency of the teams.
21. Follow emergency logistics preparedness practices to ensure WFP is able to quickly respond and deploy food and needed resources to affected areas at the onset of the crisis.
National Logistics Officer (Shipping/Port Operations) NOB Job Vacancy at WFP
KEY ACCOUNTABILITIES CONTINUED 3
22. Adhere to WFP standard performance management guidelines and practices to contribute to achieving Service objectives and support the design and implementation of staff learning and development activities.
23. Take responsibility for incorporating gender perspectives in areas of work, to ensure equal participation of women and men.
24. Other as required
OTHER SPECIFIC JOB REQUIREMENTS
Experience:
5 At least five (5) years of relevant postgraduate professional-level work experience in shipping, port operations, and/or related fields.
Experience in managing complex logistics operations, including knowledge of transport and logistics contracting and executions, port operations, commodity accounting, and warehouse management.
Professional level experience specifically in Port and International Shipping Operations.
Experience working with supply chain actors in coordinating transport modality/timing and liaising with agents and suppliers to meet deadlines.
Preparation and management of transport and project budgets.
Successful demonstration of staff management capacity for large and complex operations.
Experience in working with interagency partners to assess and coordinate emergency response.
Demonstrated capacity for undertaking technical assistance with public and private sector stakeholders.
TERMS AND CONDITIONS
Only qualified Tanzanian nationals should apply for this position.
DEADLINE FOR APPLICATIONS
The deadline for applications is 13 May 2023.
WFP has a zero-tolerance approach to conduct such as fraud, sexual exploitation and abuse, sexual harassment, abuse of authority and discrimination. All selected candidates will be expected to adhere to WFP's standards of conduct and will therefore undergo rigorous background verification internally or through third parties. Selected candidates will also be required to provide additional information as part of the verification exercise. Misrepresentation of information provided during the recruitment process may lead to disqualification or termination of employment.
WFP will not request payment at any stage of the recruitment process including at the offer stage. Any requests for payment should be refused and reported to local law enforcement authorities for appropriate action.