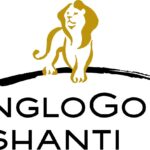 Website Geita Gold Mining Ltd
Geita Gold Mine is an open pit gold mine located in the Geita District of the Geita Region of Tanzania. It is operated by AngloGold Ashanti.
Officer 2 – Investigation Job Vacancy at Geita Gold Mining Ltd
ABOUT GEITA GOLD MINING LTD
Geita Gold Mining Ltd (GGML) is Tanzania's leading gold producer with a single operation in Geita Region. The company is a subsidiary of AngloGold Ashanti, an international gold producer headquartered in South Africa, with operations in more than ten countries, in four continents. The mine is situated in the Lake Victoria Gold fields of Northwestern Tanzania, only about 85 km's from Mwanza City and 20 km's Southeast of the nearest point of Lake Victoria. The company has its head office in Geita, only 5 Km's west of the fast-growing town of Geita, and also a supporting office in Dar es Salaam. Applications are invited from ambitious, energetic and performance driven individuals to fill in vacant position(s) mentioned below:
Position:                                             Officer 2 – Investigation
Contract type & Duration:                  Unspecified Time Contract
Department:                                       Security
Reporting to:                                       General Investigator.
Number of Positions:                          One (1)
PURPOSE OF THE ROLE: 
To conduct investigation duties on all incidents happen on mine site professionally and manage them
according to security and company standards, to ensure police and court cases are followed up and
give update to the superior, recruit and strengthen informer network to help the mine with proactive
intervention to all threats and incidents before they happen.
            QUALIFICATIONS:
Ordinary Secondary education and above.
Basic Security training will be added advantage.
GGML is an equal opportunity employer: Female candidates are highly encouraged to apply.
EXPERIENCE:
A         minimum of 3 years of experience in Investigation duties especially in gold mining industry.
            MAIN OR KEY ACCOUNTABILITIES:
Adherence to Security Golden Rules and compliance to safety requirement.
Comply with VPSHR
Prepare a Docket / Charge sheet / Complaint forms.
Investigation of any crime e.g., misconduct cases, theft, etc.
Gathering of information and evidence.
Attend disciplinary hearings, Labour Cases, CMA and Court Cases.
Liaise with Police and Government officials in cases related to the mine.
Attend after hour investigations and provide update to the section in charge.
Recording and reporting of security events to the General investigator.
Develop an informer network inside and outside of GGM boundaries to assist GGM security to act reactively in preventing losses and to effect arrest.
Report any information obtained from informants.
Assist Intelligence Specialist on extending informer network where applicable.
Open cases and take statements from witnesses and suspect.
Minimize crime on site by applying professional investigation principles.
Reward the informants through the proper procedures.
Identify and rectify potential losses procedures.
Officer 2 – Investigation Job Vacancy at Geita Gold Mining Ltd
 ADDITIONAL REQUIREMENTS:
Conversant with all investigation techniques.
Computer literate; intermediate to advance MS, Word, and Excel.
Fluency in English and ability to write concise and analytical Investigation report.
Statement taking and Offender/ witness interviewing skills.
Possessing Driving licence and able to drive light Vehicles.
Ability to work without close supervision.
Presentation skills
Ability to maintain confidentiality.
             MODE OF APPLICATION:
Please apply through our recruitment portal by clicking APPLY NOW button below.
On the portal you will be required to upload your detailed CV, copies of relevant certificates, e- mail and telephone contacts, names, and addresses of three referees. Please do not attach certificates that are not related to the qualifications stated above.
You will also be required to upload a cover / application letter addressed to "Senior Manager Human Resources", Geita Gold Mining Ltd". Subject should be "Officer 2 – Investigation."
If you struggle to apply via the link provided, please head over to our website https://www.geitamine.com/en/people/  for a step-by-step guide on how to apply for jobs on our recruitment portal (SuccessFactors).
You will be required to present original certificates if you are contacted for interviews.
Internal Applicants (those currently employed by AngloGold Ashanti) must have their application letter endorsed by their Head of Department (HOD) or Manager once Removed (MoR).
      APPLICATION DEADLINE:
Applications should reach the above on or before 27th November 2023
 Only shortlisted candidates will be contacted for interviews.