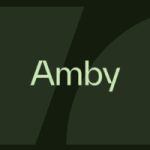 Website Amby
Amby is an embedded recruitment provider helping ambitious companies get recruitment done at scale.
Operations Assistant Job Vacancy at Amby
Description
Design new processes and implement innovative systems as an Operations Assistant!
Amby is a strategic talent partner to some of the most innovative companies in the world, enabling their business growth through a proven combination of recruitment infrastructure, operations and data. We are committed to transforming industries through people and creating a more sustainable future for companies and talent. Being a member of our Operations team means supporting teams that play a key role in growing companies such as reMarkable, Strise, Kahoot! or Whereby while learning from the best in the HR and (tech) recruitment industry.
If you are ready to elevate your career and take on a new challenge, look no further than the Operations Assistant opening at Amby! This opportunity is your ticket to gaining valuable experience working alongside a team of individuals with diverse skillsets and backgrounds. It is your chance to make a lasting impact and advance your career in a dynamic and exciting organisation 🚀
I enjoy working at Amby because it offers me both flexibility and autonomy. I have the freedom to work in a way that suits me best, without any micromanagement or red tape holding me back. My manager and team trusts me to complete tasks in my own way, which allows me to be creative and showcase my skills, but they are also there if I need assistance. I can take breaks when I need to, which helps me stay refreshed and focused. I feel heard and valued in the overall organisation, and I am given challenging tasks that add meaning to my job.
💼 What you will be doing
As an Operations Assistant, you will get an inside look at how a business operates behind the scenes. You will have the chance to learn from seasoned professionals and contribute to the success of the company. If you are a creative problem solver who enjoys a fast-paced environment, you will thrive in this role and the following tasks:
Providing top-notch administrative support for our incredible team members, guiding them through their journey with us.
Assisting the (People) Operations team in tackling exciting projects and initiatives, from designing new processes to implementing innovative systems.
Actioning instructions from the Operations, People Operations and management teams.
Keeping our HRIS up-to-date with accurate employee information/data.
Ensuring that our company policies and guidelines are up-to-date and compliant.
Ensuring that our employee-related systems are running smoothly and effectively.
Being the first-line response to employees with questions or concerns by providing guidance on policies, processes and systems.
Supporting the People Operations team in making new hires feel valued and supported by assisting with the onboarding of new hires across functions.
Showcasing your event-planning skills by coordinating fun and engaging company events.
Proactively solving administrative bottlenecks and other ad-hoc tasks throughout the organisation.
Spotting (and implementing) opportunities for operational improvements, automating tasks and workflows in order to increase efficiency and effectiveness.
Operations Assistant Job Vacancy at Amby
🔎 Who we are looking for
The people who work at Amby act as founders and have a 'can do' attitude. Ambyans are courageous, inclusive, supportive and data-driven. Never afraid of a challenge, Ambyans are constantly looking to learn new things and tackle new problems. If you are dedicated and ambitious, you will fit right in!
In terms of skills and qualifications, you should have:
A high level of attention to detail.
Excellent communication skills.
A knack for critical thinking, problem-solving and researching trends and solutions.
Effective time management, project management and prioritisation skills.
A 'can do' attitude and willingness to take on challenges.
The ability to work both autonomously and in a team.
Tech-savviness and have a high level of comfort using technology.
Fundamental technical abilities that enable you solve day-to-day technology-related questions and issues.
Top-notch abilities in both written and spoken English.
Bachelor's degree or higher in Organisational Psychology, Management, Technology and Innovation or a related field, or relevant experience in a related role.
Ideally some business acumen and/or any form of administrative experience (desirable but not essential).
💫 How we will ensure your happiness
Amby's supportive, diverse and personal work environment enables us to foster authenticity and a sense of belonging, putting the individual into focus. In addition, we will provide you with:
A fully remote role with flexible working hours. You choose where to work and when.
A generous home-office setup and equipment stipend.
A monthly phone/internet subscription stipend.
Flexible vacation/leave policy with 25 days of annual vacation in addition to public holidays.
Paid paternity leave.
Access to 3 hours of coaching with our partner, Moment.
A steep learning curve and strong professional development.
A personal development budget.
A culture built on trust, transparency and accountability.
An autonomous and ambitious environment where we can help each other grow.
A flat organization structure where your opinion matters.
Do you have any questions or would like to receive additional material on this position? Get in touch with @Shannon Hill via shannon.hill@amby.com to start chatting!
How to Apply :