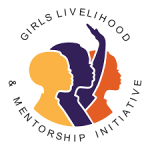 Website GLAMI
Girls Livelihood and Mentorship Initiative (GLAMI) mentors secondary school girls in Tanzania to complete their education, develop into confident leaders
Outreach Social Workers Job Vacancies at GLAMI
JOB OPPORTUNITY
ABOUT GLAMI
GLAMI mentors secondary school girls in Tanzania to complete their education, develop into confident leaders, and transform their own lives and their communities. We equip girls to overcome challenges and reach their full potential because educated girls create lasting positive change. The outcome is proactive, resilient, and socially-responsible girls who secure better jobs, raise healthier families, and increase the standing of women in society. We accomplish our mission through our two extracurricular programs : Kisa Program and Binti Shupavu.
Kisa Program is a two-year extracurricular leadership course that prepares girls in their last two years of secondary school to attend university and create positive social change in their communities. Binti Shupavu is a four-year life skills course for lower secondary school girls covering topics such as study skills, personal leadership, health, and self-confidence with the goal of increasing graduation rates for vulnerable girls.
To learn more about GLAMI, please visit our website at www.glami.or.tz
We are seeking enthusiastic, qualified and experienced candidates to fill in positions of Program
Mentors and Outreach Social Workers. Qualified candidates are highly recommended to apply.
A. OUTREACH SOCIAL WORKERS POSITION (3)
Location: Morogoro (1), Arusha (1) and Kilimanjaro (1)
JOB OVERVIEW
We are seeking a dedicated Outreach Social Worker to join our team and play a vital role in building strength and resilience among girls in GLAMI programs. This position is focused on increasing the likelihood of girls staying in school and completing their education. The Outreach Social Worker will collaborate closely with Binti and Kisa Mentors, providing social work support to girls in GLAMI partner schools, and occasionally conducting home visits.
RESPONSIBILITIES & TASKS DESCRIPTION :
Social Work
● Create a supportive and friendly environment for Scholars to easily seek social work support.
● Identify Scholars who are at high risk of dropping out of school.
● Provide timely support to ensure girls continue with their education.
● Maintain the number of Scholars in the program by preventing dropouts.
Communication and Relationship Building
● Report directly to the Program Social Worker regarding all matters related to GLAMI social work.
● Develop and maintain positive relationships with Scholars, Parents, Liaisons, Partner school administrations, and other school staff.
● Communicate with parents and guardians as required.
● Attend all office-related meetings and training as necessary.
● Write and submit public relation pieces, photos, and videos (blogs) on time as required.
Administrative Duties and Event Planning
● Record and enter notes of Scholars served through social work into the data system.
● Collaborate with school administration and government in cooperation with the program social worker.
● Maintain all organization assets and equipment as required.
● Support the organization in preparing and delivering events.
OTHER DUTIES:
● Perform any other duties as assigned as required.
Outreach Social Workers Job Vacancies at GLAMI
QUALIFICATIONS REQUIREMENT
You are the right cultural fit for the team at GLAMI if you are passionate about girls' education and have a genuine desire to inspire others and act as a role model for Tanzanian girls.
Personal/Professional Requirements:
● Female university graduate (Bachelor's degree in social work/psychology or a related field).
● Minimum of 2 years of experience working with adolescents and youth.
● Excellent written and verbal communication skills, with an ability to maintain consistency, positive conversations, and a deep understanding of each Scholar's unique situation.
● Strong active listening skills to understand the specific situation of each Scholar and recall information in follow-up conversations.
● Proficiency in computer skills, including the use of spreadsheet software and Salesforce for tracking Scholars.
● Practical problem-solving skills and the ability to suggest options and alternatives in challenging situations.
● Ability to work independently as well as in a team.
If you are enthusiastic about making a difference in the lives of Tanzanian girls and meet the qualifications for the Outreach Social Worker position, we encourage you to apply. Join our team and help empower girls through education.
GLAMI is an equal opportunity employer. We welcome and encourage applications from all qualified candidates, regardless of gender, race, age, disability, religion, sexual orientation, or nationality.
HOW TO APPLY
Send your Cover Letter and Curriculum Vitae in one document to: recruitment@glami.or.tz with the subject line "Your name – Position you are applying". In your cover letter please describe why you want to work on the role and what additional value you will bring in. Closing date for submission of applications is the end of business day on 20th November 2023.
Check Out: How to Make Money while Unemployed – 7 Ways