Full Time
TZS TSh18,379,348 Per Year USD / Year
Applications have closed
Salary: TZS TSh18,379,348 Per Year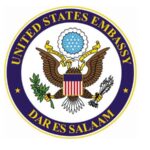 Website US Embassy Dar es Salaam
The mission of the United States Embassy is to advance the interests of the United States, and to serve and protect U.S. citizens in Tanzania.
PAINTER (All Interested Candidates) at USA Embassy Dar Es Salaam March, 2023
About
Announcement Number:

DareSalaam-2023-010

Hiring Agency:

Embassy Dar Es Salaam

Position Title:

PAINTER (All Interested Candidates)

Open Period:

03/02/2023 – 03/16/2023Format MM/DD/YYYY

Vacancy Time Zone:

GMT+3

Series/Grade:

LE – 1210 4

Salary:

TZS TSh18,379,348

Work Schedule:

Full-time – 40 hours a week – work schedule

Promotion Potential:

LE-4
Duty Location(s):

Telework Eligible:

No

For More Info:

 HR Section
000-000-0000
usembdarhiring@groups.state.gov
Overview
Hiring Path:

• Open to the public

Who May Apply/Clarification From the Agency:

All Interested Applicants / All Sources

Security Clearance Required:

Public Trust – Background Investigation

Appointment Type

Permanent

Appointment Type Details:

Indefinite subject to successful completion of probationary period

Marketing Statement:

We encourage you to read and understand the Eight (8) Qualities of Overseas Employees before you apply.

Summary:

The U.S. Mission in Dar es Salaam is seeking eligible and qualified applicants for the position of painter in the Facilities Maintenance Section.

Supervisory Position:

No

Relocation Expenses Reimbursed:

No
Duties
Paint preparation/selection: 30%
Selects premixed paints and primers as required. Selects proper paint finish (flat, semi-gloss, high gloss), and type (enamel, plastic oil base, water base). Prepares paint by mixing or stirring to meet project requirements. Mixes portions of pigments, dyes, oils and
thinning or drying solvents to match specified color and maintain proper paint consistency. Covers and protects all surfaces or areas not to be painted by installing drop cloths, masking tape, or any other approved method which adequately protects surfaces not to be painted, including (but not limited to) electrical switches, outlet covers, knobs and handles, floors, carpets, furniture, glass surfaces in windows and doors, kitchen appliances, and bathroom fixtures.
Paint applications: 25%
Applies paint to old and new surfaces using brushes, rollers, or spray. Selects the application method best suited to meet the project requirements. Applies paint to a smooth finish, free from brush and roller marks. Avoids runs, splatters, and droplets. Immediately cleans and removes all paint spills, splatters, and droplets.
Painter Job Vacancy at the US Embassy Dar es Salaam – TZS 18.3M Per Year
Removing devices in protected surfaces: 20%
Removes all devices used in surface protection and returns carpets and furniture to their original locations. When practical, reinstalls.
light fixture covers, switch or outlet covers, and replaces any hardware items removed during the surface preparation. Informs supervisor when technical assistance from other tradesmen is required. Safely erects, disassembles, and climbs scaffolds, work platforms and ladders as necessary to gain access to high work areas and complete painting assignments.
Removing old paint: 15%
Removes old paint from surfaces using remover and wire brush to prepare the surface for painting. Fills nail holes, cracks, joints, or other surface blemishes with putty, plaster, or other filling compounds. Smooths surfaces using electric machines, sandpaper, wire brushes or steel wool.
Tools maintenance 10%
Signs for and maintains all tools required to satisfactorily complete project including brushes, rollers, sprayers, etc. Completes a thorough clean-up of all tools and equipment at the end of each workday and upon completion of the project. Secures all tools,
equipment, and materials against theft or vandalism for projects lasting more than one day. Orders supplies and replacement parts and
performs all other related duties as assigned.
*Note: This position description in no way states or implies that these are the complete duties to be performed by incumbent. Incumbent will be required to perform other duties as necessary and requested by the supervisor.
Qualifications and Evaluations
Requirements:

EXPERIENCE:  Minimum of two (2) years of hands-on working experience in painting is required.

Education Requirements:

Completion of Secondary School is required.

Evaluations:

LANGUAGE:  Good Working Knowledge (speaking/writing/reading) of English is required. Fluent (speaking/writing/reading) of Kiswahili is required.SKILLS AND ABILITIES: Driver's license class BD required.

EQUAL EMPLOYMENT OPPORTUNITY (EEO):  The U.S. Mission provides equal opportunity and fair and equitable treatment in employment to all people without regard to race, color, religion, sex, national origin, age, disability, political affiliation, marital status, or sexual orientation.

Qualifications:

All applicants under consideration will be required to pass medical and security certifications.
See also: Maintenance Mechanic (Plumbing-NEC) Job Vacancy at the US Embassy Dar es Salaam – TZS 24.9M Per Year
Painter Job Vacancy at the US Embassy Dar es Salaam – TZS 18.3M Per Year
Benefits and Other Info
Benefits:

Agency Benefits:

The U.S. Mission in Tanzania offers compensation package that may include health, separation, and other benefits.

Other Information:

For the current COVID-19 Requirements please visit the following link.HIRING PREFERENCE SELECTION PROCESS:  Applicants in the following hiring preference categories are extended a hiring preference in the order listed below.  Therefore, it is essential that these applicants accurately describe their status on the application. Failure to do so may result in a determination that the applicant is not eligible for a hiring preference.

HIRING PREFERENCE ORDER:
1. AEFM / USEFM who is a preference-eligible U.S. Veteran*
2. AEFM / USEFM
3. FS on LWOP and CS with reemployment rights **

* IMPORTANT:  Applicants who claim status as a preference-eligible U.S. Veteran must submit a copy of their most recent DD-214 ("Certificate of Release or Discharge from Active Duty"), Letter from Veterans' Affairs which indicates the present existence of a service-connected disability dated within the past six months, equivalent documentation, or certification.  A "certification" is any written document from the armed forces that certifies the service member is expected to be discharged or released from active duty service in the armed forces under honorable conditions within 120 days after the certification is submitted by the applicant. The certification letter should be on letterhead of the appropriate military branch of the service and contain (1) the military service dates including the expected discharge or release date; and (2) the character of service.  Acceptable documentation must be submitted in order for the preference to be given.

** This level of preference applies to all Foreign Service employees on LWOP and CS with re-employment rights back to their agency or bureau.

For more information (i.e., what is an EFM, USEFM, AEFM, MOH, etc.?) and for additional employment considerations, please visit the following link.
View also: Bodyguard Coordinator Job Vacancy at the US Embassy Dar es Salaam – TZS 29.5M Per Year
How to Apply
How to Apply:

All candidates must be able to obtain and hold a [enter clearance level here] clearance.To apply for this position click the "Submit Application" button.  For more information on how to apply visit the Mission internet site.

Required Documents:

To qualify based on education, you MUST submit the requested degree and / or transcripts as verification of educational requirement by the closing date of this announcement. Failure to provide requested information, or the information is insufficient to verify eligibility, may result in disqualification for this position.All Applicants:

Copy of Secondary school certificate

Proof of citizenship (Voter ID, NIDA or Passport)

Other Document 2 (if any)

Eligible Family Member Applicants:
• Copy of Sponsor's Orders/Assignment Notification (or equivalent)
• Passport copy
• DD-214 – Member Copy 4, Letter from Veterans' Affairs, or other supporting documentation (if applicable)
• SF-50 (if applicable)

Next Steps:

To apply for this position, applicants MUST apply electronically via ERA.
The deadline for submitting the application is 16 March 2023.