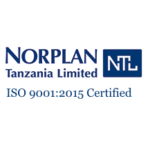 Website NORPLAN Tanzania Ltd
NORPLAN Tanzania Ltd has highly qualified professionals of diverse disciplines.
Pipeline Engineer Job Vacancy at NORPLAN Tanzania Ltd
NORPLAN Tanzania Ltd (NORPLAN) is a multidisciplinary Consulting Engineers firm registered with Engineers Registration Board as a Local Consulting Company under Registration Number LCF 092. NORPLAN is a member of Association of Consulting Engineers Tanzania (ACET).
Due to the expansion of our consultancy services, we are seeking applications for the following posts with detailed job descriptions for each respective post.
JOB DESCRIPTION
Pipeline Engineer (1 Post)
Job Brief
In-Country based Engineer with expertise in the Engineering of Oil transmission systems, pumping stations, storage / terminal facilities. The role will be responsible for assisting the construction team to interpret the Approved for Construction design and to respond to formal construction queries.
Qualifications / Experience Required
University Degree, or equivalent, in related subject or equivalent trade qualification combined with further relevant training and experience.
Experience within a Field Engineering role in the same or similar environment.
Those with degree typically have 5+ years relevant experience.
Those with trade qualifications will typically have 10+ years relevant experience.
Membership of a related Professional Institution or body preferred.
Pipeline Engineer Job Vacancy at NORPLAN Tanzania Ltd
Mode of Application:
Qualified candidates should send applications to the address indicated below. The application letter should be enclosed with;
Curriculum Vitae with two referees
Copies of relevant certificates and awards
One passport size photograph attached to application letter
How to Apply:
The Managing Director
NORPLAN Tanzania Limited
Consulting Engineers and Planners
P.O. Box 2820
Dar es Salaam, Tanzania.
Email: info@norplan.co.tz
Only Shortlisted Candidates will be contacted.
The deadline for submitting the application is 17 May 2023.