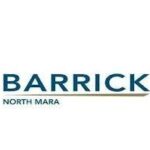 Website Barrick – North Mara Gold Mine LTD
The North Mara gold mine is located in north-west Tanzania in the Tarime district of the Mara region.
Plant Compressor Technician Job Vacancy at Barrick – North Mara Gold Mine LTD
Job Description
Position Description
North Mara Gold Mine Limited is seeking to recruit Plant Compressor Technician to join and grow their team. You will be expected to align to the Barrick DNA and to operate within our mining assets with our best people teams. You will contribute in a safe and cost-effective manner to achieve targets in accordance with Mine Safety Standards, Policies and Procedures and ensure daily targets are met.
Responsibilities
Ensure team member in the plant adhere to safety regulations and use the correct PPE
Report all Health, Safety and Environmental (HSE) issues via an incident report
Perform task risk assessments (JHA, FLRA)
Ensure the plant operates within acceptable limits and deviations are reported
Adhere to isolation and lock out permits procedures
Adhere to workplace safety policies, regulations and compliances
Perform routine, preventative maintenance and repairs on all brands of air compressors both oil flooded and oil free, refrigerated or desiccant air dryers and related equipment.  Preventative maintenance should be conducted in accordance with manufacturer's recommendations (with regards to schedule and scope)
Troubleshoot and perform diagnostics on malfunctioning equipment, determine possible causes for malfunctions, and perform repairs as suggested by diagnostics and assessment.  Prior to and following preventative maintenance and repairs, test and document the proper operating parameters of the equipment.
Rebuild and repair compressors and related equipment. Inspect equipment, checking tolerances and wear specifications.
Look up parts and determine materials/procedures needed to rebuild or repair units and notify management. Clean and recondition parts as needed, utilizing established method and procedures.
Display the ability to absorb a higher level of learning including VSD's, refrigeration, industrial networks, remote monitoring, and air audits.
Must participate in a rotating on – call schedule and be able to work overtime on short notice
Navigate multi-brand compressor controllers to obtain data to assist in troubleshooting air compressors
Able to demonstrate a strong mechanical aptitude, read wiring diagrams, and be familiar with low voltage electricity/electronics
Establish demand planning on service kit for each compressor and make sure parts are available before equipment is due for service. Liaise with maintenance planners and store officer to ensure reasonable stock available all times
Monitor and record daily running parameters and analyse the data for performance monitoring and adjustment based on operation demands.
Identify skill gap on team members and uplift skills and knowledge through on job practical training including circuit operators to ensure effective operation of equipment throughout the shift
Qualification requirements
Technical/ Vocational School, Apprenticeship training, on-the-job training (FTC, VETA, IMTT Trade Test or its Equivalent)
Recognized Practical qualifications/ past experience on air compressors
Hold red seal certificate with recognized Organization
View also: Fleet Management System Technician Job Vacancies at Geita Gold Mining Ltd – 2 Posts
Plant Compressor Technician Job Vacancy at Barrick – North Mara Gold Mine LTD
Experience and Competencies needed
Minimum 5 years air compressor service technician role / maintenance
5 years of strong mechanical and electrical skills with demonstrated expertise in the maintenance, overhaul, and repair of a wide variety of industrial equipment, including electrical, hydraulics and/or pneumatics
High level of analytical ability is required in order to find solutions to technical problems both mechanical and electrical
Must be proficient in problem-solving, process analysis; capacity to troubleshoot and correct problems in high-pressure situations
Able to work independently with strong self-management and professionalism
Complete understanding of compressed air systems, including air dryers
What We Can Offer You
A comprehensive compensation package including bonuses and site-specific benefits
The ability to make a difference and lasting impact
Work in a dynamic, collaborative, progressive, and high-performing team
Opportunities to grow and learn with the industry colleagues are endless
Access to a variety of career opportunities across the organization