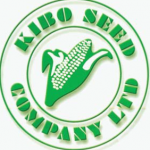 Website Kibo Seed Company
The main responsibility of Kibo Seeds is producing, importing, marketing and distributing superior and reliable vegetable seeds for commercial and domestic use.
Principal Sales And Marketing Officer Job Vacancy at Kibo Seed Company.
Kibo Seed Company, a subsidiary of Kenya Seeds Company, is registered in the United Republic of Tanzania in the agricultural industry and in the Seed Sub sector. The main activities of the Company are carrying out Research, Production, Processing, Marketing and Sales activities of seed and other complimentary products. The company wishes to recruit an enthusiastic, self-driven candidate for the following position. An officer at this cadre will be in charge of the department.
Duties and responsibilities
Develop and implementing the Sales and Marketing strategy.
Demand forecasting of products.
Sales and distribution of seed and other company products.
Ensure sales and stock reconciliation is undertaken and maintain optimum stocking levels.
Handle customer complaints and concerns.
Identification of customer needs through market intelligence.
Identifying business growth opportunities
Fostering business relationship with clients.
Promotion and marketing of Company products.
Carry out product and market development.
Educate/train farmers and seed distributors.
Prepare periodic work progress reports and staff Appraisal
Represent the Company in marketing forums.
Management of staff under responsibility
Principal Sales And Marketing Officer Job Vacancy at Kibo Seed Company
The candidate should possess the following qualifications and Experiences:
At least eight (8) years relevant work experience and at least three (3) years in supervisory role in a position in a comparable organization;
Degree in Sales and Marketing, Agriculture, Horticulture, or equivalent qualification from a recognized institution.
Knowledge of Foreign language will be an added advantage.
Management course from a recognized institution will be added as advantage.
Membership to a professional body where applicable.
Working knowledge of computer applications.
Communication skills.
Valid Driving license.
Fulfilled the requirements of Leadership and integrity
How to Apply:
All interested candidates should forward their application letter accompanied by their Curriculum
Vitae and all relevant testimonials either soft copy to hr@kiboseeds.co.tz copy
info@kiboseeds.co.tz or hard copy to the reception office to be received on or before 11th November 2022.