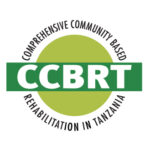 Website CCBRT
Comprehensive Community Based Rehabilitation in Tanzania
Principal Security Officer Job Vacancy at CCBRT
Vacancy:
PRINCIPAL SECURITY OFFICER (RE-ADVERTISEMENT)
Ref: 2023 – 06
Comprehensive Community Based Rehabilitation in Tanzania (CCBRT) aims to be the leading provider of accessible specialized health services in Africa and serves as healthcare social enterprise and through development programmes in the community and the most vulnerable. Committed to preventing lifelong disabilities wherever possible, CCBRT is also engaged in extensive maternal and newborn healthcare (MNHC) activities including obstetric fistula repairs. Its recently opened Maternity and Newborn Wing serves as a referral centre for high risk and emergency deliveries in the region of Dar es Salaam and the Eastern Zone of Tanzania.
We are looking for an experienced Principal Security Officer to oversee all security operations at CCBRT
The role
You will supervise CCBRT's security operations, including (but not limited to): managing outsourced security and alarm services, oversee the adequate usage of security systems including alarms and access control systems, oversee the implementation of security policies, protocols and procedures.  You conduct investigations of all breaches of security including fraud in CCBRT, prepare written and verbal reports consequent to all investigations and liaise with the Police Department as necessary. You will attend to court on behalf of the company on minor cases as necessary.
You will act on a 24 hours on call basis whereby you attend to all emergencies, ensure day and night patrols are conducted and monitor CCTV surveillance systems. You work in collaboration with the HR department in disciplinary processes. You report directly to management.
The candidate
Form 6 certificate holder and a Diploma in Security Management.
At least 8 year relevant working experience as senior security officer with at least 3 years in criminal investigation
Proven experience in relevant security technology and equipment (incl CCTV)
Experience in reporting and emergency planning
Working experience in hospital setting is an added advantage
Computer literate
Excellent verbal and written communication skills (both English and Swahili)
A pro-active attitude and eagerness to work
Eye for detail
Principal Security Officer Job Vacancy at CCBRT
If you are interested, please submit your curriculum vitae with 2 references and a cover letter telling us why you believe you are the right person for the role.
CCBRT is an equal opportunities employer and encourages people with disabilities to apply. Please send your application via email to: recruitment.ccbrt@ccbrt.org. Shortlisted candidates will undergo an interview as well as an additional assessment.
Please indicate job reference number: 2023 – 06| EXTENDED DEADLINE FOR APPLICATIONS: 7th June 2023
Applicants who participated in earlier selection rounds do not need to re-apply
(selection process is ongoing so assessment might commence upon receipt of suitable applications)