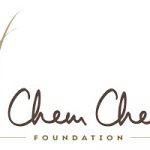 Website Chem Chem Association
The mission of the Chem Chem Association, a non-profit organisation, is founded on the deep love and respect that our founders, Fabia and Nicolas
Program Manager Job Vacancy at Chem Chem Association
Job Title: Manager of programs
Company: Chem Chem Association
Reports To: Directors Company
Location: Chem Chem Association, Manyara,vilima vitatu, Babati
Job Purpose
The CEO & Program Manager will oversee the first point of contact for CCA on all program operational matters, supporting implementation of strategic and innovative programs, projects or initiatives, partnership and network building. Will assist the growth and development of programs in the country , consistent with CCA policies, standards and strategic goals and will work closely with USAID.The Program Manager will be responsible for implementing major programs on the ground, managing partners and donors, monitoring activities, and contributing to the development of future programs.
Key Responsibilities:
Work closely with the project sponsor, cross-functional teams, and assigned project managers to plan and develop scope, deliverables, required resources, work plan, budget, and timing for new initiatives.
Contribute to strengthening CCA profile with major donors and implementing partners, including USAID/RTI,Government of Tanzania central authorities, international organizations and prospective funders.
Manage relationships with program partners, including sub-contractors, vendors and other local and international partners, ensuring that they deliver on agreed upon objectives within timeframe and budget.
Managing the programme's budget on behalf of the CFO, monitoring expenditure and costs against delivered and realized benefits as the programme progresses.
Conduct data analyses and prepare reports on program implementation progress and impact for management, donors or other stakeholders.
Assist with compliance with USAID and other donor requirements, Government of Tanzania relevant regulations, and organizational policies and procedure.
Ensuring the delivery of new products or services from projects is to the appropriate level of quality, on time and within budget, in accordance with the programme plan and programme governance arrangements.
Ensuring there is allocation of common resources and skills within the programme's individual projects.
Work with the Organization's Human Resources Department in hiring, training and being a motivating mentor to staff.
Ensuring effective quality assurance and the overall integrity of the programme – focusing inwardly on the internal consistency of the programme, and outwardly on its coherence with infrastructure planning, interfaces with other programmes and corporate, technical and specialist standards. Managing any third-party contributions to the programme.
Managing communications with all stakeholders. Managing both the dependencies and the interfaces between project
Program Manager Job Vacancy at Chem Chem Association
Required Experience.
Bachelor /Masters Degree in Public health ,Community Development
A minimum of 4-7 years' experience in the NGO sector in a programme/projects funding position(s) involving proposal development and donor liaison.
Good computer skills, especially in word, excel, email and internet Demonstrated experience in working with USAID funded projects .
Experience in program monitoring, evaluation and reporting Leadership, organizational and problem-solving skills and excellent attention to detail.
View: Nine Things to Exclude from your CV/ Resume in 2022
HOW TO APPLY
Interested candidates for any of the above positions should submit an application letter, a detailed copy of their cv,names and contact information (Email addresses and telephone numbers) of three referees.The candidate must clearly indicate the title of the position applied for (as it appears in the advertisement )on the heading of the email.Application should be submitted to the Human Resources email hr@chemchemsafari.com CC hrassistant@chemchemsafari.com.Kindly note that only shortlisted applicant will be contacted Deadline For the Application; 17th November 2022.