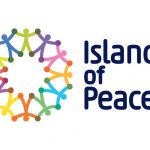 Website Islands of Peace
Islands of Peace is a Belgian non-government and non-profit organization dedicated to promoting sustainable development worldwide.
Description
Program Manager Job Vacancy at Islands of Peace
Job Advertisement
Highly qualified – Program Manager
Duration of Contract: 1-year renewable (the program is for 4 years)
Duty Station: Arusha with frequent trips to the intervention area
CONTEXT
Islands of Peace (IDP) is a Belgian non-government and non-profit organization dedicated to promoting sustainable development worldwide. The intervention of IDP overall objective is to enable people to pursue their own sustainable development process independently and with dignity.
IDP supports the emergence of sustainable food systems, that is, the promotion of systems of production, marketing and consumption of food, which guarantee the right to food for all without compromising the economic, social and environmental foundations necessary for the food and nutritional security of the future generations.
To support this transition, IDP works on a long-term basis with families, farmer groups, farmers' organizations, local and national authorities, private sector and consumers. For a lasting impact, IDP combines three complementary lines of work:
Support small-scale farmers to improve, increase and diversify their production following an agro ecological transition, and to make their farming system more resilient to the effects of climate change;
Support small-scale farmers, farmers' organizations and private sector to improve the storage, processing and marketing capacities;
Promote an environment favourable to the development of sustainable food systems;
More info about IDP can be found on www.ilesdepaix.org
MAIN RESPONSIBILITIES
The main responsibilities of the program manager will be as follows:
Coordination of the program through collaborative relationships with partners and other development actors;
Capacity building of the programs' partners and their dedicated teams
Monitoring and strategic management of the program through the establishment and use of the monitoring and evaluation system, the analysis of results achieved, the organization and facilitation of evaluation, organization and facilitation of studies and researches related to actions undertaken;
Administrative and financial management of the program that is to say, the proper use and allocation of resources for project implementation;
Representation of Iles de Paix at program level;
Participation to strategic reflection, to the elaboration of interventions strategies, and to the formulation of projects' proposals;
Main activities
Strategic level
        Participate in all strategic reflections;

Contribute to the elaboration of strategies & intervention policies of Islands of Peace;

Participate and contribute to the formulation of programs;

Program Management
        Support partners in the design and formalization of intervention methodologies, and in developing their action plans;

Organize annual planning process of the program;

Ensure the establishment of monitoring and evaluation system of the program and support partners in collecting field data and their exploitation;

Ensure the implementation of the program:

§  Continuous follow-up through field visits, exchange of information with partners, local actors and other development authorities;

§  Organizing regular coordination meetings with program partners;

Coordinate the implementation of partner capacity building activities:

§  identification with partners in capacity building axes to be considered;

§  facilitation and / or organization of the implementation of training and other capacity building actions;

Continuous advice to partners to support them according to their needs in the implementation of the program;

Organizing with partners the periodic reporting process and consolidate the reports;

Administrative and financial management
        Work closely with the administrative and financial services of Islands of Peace Country Office:

§  To ensure good understanding of administrative and financial procedures that apply to the program by the partners;

§  To ensure the proper use by the partners of all the resources in accordance with the procedures;

§  To ensure the achievement of execution rate and financial commitments with those planned and announced to donors;

Representation and mandates
        Representing Islands of Peace at program level and maintain all contacts with all partners – actual or potential – as well as stakeholders and beneficiaries (basic group, association, local authorities, decentralized services, regulatory authorities, etc.).

Representing Islands of Peace, at the request of the Country Director for other ad hoc tasks.
PERSON SPECIFICATION
Bachelor or Master of Science in Agro ecology, Agriculture, Rural Economy, Rural Development, Natural Resources Management and all related fields;
Demonstrated technical ability, sound judgment and ability to work effectively with others at all levels;
Excellent problem-solving ability;
Outstanding leadership and organizational skills;
Excellent communication and presentation skills in English;
Ability to effectively liaise with government, NGOs and other relevant stakeholders;
 Excellent knowledge of MS Office;
Committed to "Islands of Peace" values and vision of development, honest and highly motivated;
Program Manager Job Vacancy at Islands of Peace


Job related experience and knowledge

At least 5 year proven experience as a Program Manager or other managerial position;
Experience in the field of food systems and agroecology;
Experience in project engineering-related issues (financial and budgetary procedures, organization, planning, reporting, implementation of the project cycle, monitoring and evaluation…);
Experience of capacity building of NGO development partner organizations;
MODE OF APPLICATION
Interested candidates are invited to send their application electronically to the following address: ilesdepaix.recruitment@gmail.com
Put the following subject in your message: IDP_Application_Program Manager
The application should include:
A cover letter indicating how minimum qualifications are met and why you are the best candidate for the position;
A detailed Curriculum Vitae (CV) with 3 referees from employers or direct supervisors;
Please do not send additional attachments or copies (i.e. academic transcripts or professional certificates) at this time. Electronic applications should not exceed 2MB.
You may apply no later than 23rd of April 2023 at 5pm. This is an immediate opening so no application will be accepted after this date. No phone calls or in-person applications will be accepted. Only shortlisted applicants will be contacted, so there is no need to follow up.