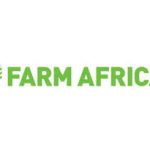 Website Farm Africa
Farm Africa is a charity helping to reduce poverty by helping farmers in eastern Africa to grow more, sell more and sell for more.
Programme Funding Manager Job Vacancy at Farm Africa
JOB OPPORTUNITY
Programme Funding Manager
Contract
: Full time, permanent
Location
: Flexible – this role could be based in Ethiopia, Kenya, Tanzania, Uganda or the UK
Salary
: £37,000 to £42,000 per year depending on relevant skills and experience
As the Programme Funding Manager, you will manage the coordination and delivery of high value institutional funding proposals from identification through to submission. You will work closely with Farm Africa's country office teams, programmes and finance teams to design high quality projects and secure the funding to deliver them. You will analyse donor strategies and work with country office teams and senior staff to identify and nurture new funding opportunities.
We are looking for someone with significant experience of working in programme funding roles and a proven track record of effectively leading complex proposal development processes for large institutional donors. You will be well versed in the use of project design tools and have a deep understanding of the international donor landscape. You will be highly organised and proficient in remote project management, an exceptional writer, facilitator and project manager.
Programme Funding Manager Job Vacancy at Farm Africa
This is a fantastic opportunity to work closely with Farm Africa's country office and regional teams to drive transformational impact with rural communities in eastern Africa.
If you are interested in this role more information can be found in the job description. If you would like to apply please submit your CV and a cover letter that explains how your experience is relevant for the role to recruitment@farmafrica.org by 9:00 am BST / 11:00 am EAT on Monday 17th April 2023.