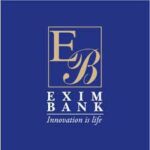 Website Exim Bank Tanzania
Exim Bank (Tanzania), is a commercial bank in Tanzania
Project Analyst  Job Vacancy at Exim Bank Tanzania.
1. PURPOSE OF JOB
The overall purpose of the role is to understand the business need (business problem or opportunity) and provide business analysis support to ensure that project requirements both functional and non-functional are well captured, articulated, validated, and effectively communicated to relevant stakeholders. The PA will work with assigned Project Manager to ensure the recommended product scope / solution scope and the corresponding quality objectives are feasible and incorporated in the overall project scope to address the business need at hand.
2. PRINCIPLE ACCOUNTABILITIES
2.1 RESPONSIBILITIES
• Support the manager in preparing business analysis plan including SLAs based on the project size
• Aid in defining project requirements which entails gathering, analysis, documentation and validation of user and business requirements from a diverse group of stakeholders
• Collaborating with the manager to review and provide recommendations to Project Owner on any changes to business, functional & non-functional and operational requirements.
• Define solution / product quality metrices along with requirement owner and ensure the acceptance criteria are established
• Collaborating with the manager to partake in the solution design process and re-engineering efforts and obtain necessary approvals from the requirement owner prior to project initiation
• Work with the manager to support procurement team in the preparation of Request for Proposal (RFP) by documenting a Detailed Business Requirement Document (BRD)
• Participate in the RFP management by managing RFP queries and clarifications related to business, functional, non-functional, and operational requirements to selected vendors
• Assist in evaluation of RFP responses based on evaluation framework & identified parameters
• Work collaboratively with product owners and vendors to devise User Acceptance Testing (UAT) strategy and execution plan for designated projects, and ensure relevant test scenarios, test cases and scripts are in place prior to UAT
• Supporting the manager with overseeing UAT execution and defects management.
• Preparing, reviewing, and maintaining project documentation and reports
• Prepare and discuss the status report with Project Manager for overall project assessment & provide the progress report to Project Owner & Steering Committee
2.2 FINANCIAL RESPONSIBILITIES
• Support the manager to perform investment appraisal and assist project owner to develop business case & benefit realization plan
2.3 INDEPENDENT DECISIONS
• Able to manage sensitive and sometimes confidential information.
• Self-motivated and able to take responsibility.
• Flexible attitude.
• Able to build good relationships at all levels, internally and externally.
2.3 INDEPENDENT DECISIONS
INTERNAL: Owners of the projects, Management, and all other stakeholders
EXTERNAL: Vendors
Project Analyst Job Vacancy at Exim Bank Tanzania
3 QUALIFICATION
• Minimum Bachelor's Degree in Business Administration, Accounting, Finance, Project, or a related field
• Sound business analysis background and practical application in a large corporate setting preferably within the Banking sector with a minimum of 3 years
• At least 1 years' experience in business process design and re-engineering
• Proficiency in Microsoft Office applications (Word, Excel, Outlook, MS Project, PowerPoint, OneDrive)
• Business Analysis Certification e.g., CBAP, CBPP, PMI-PBA or any other equivalent qualification is an added advantage
4 QUALITIES
• Attentive to detail and self-driven individual
• Strong analytical and problem-solving skills
• Ability to proactively identify risks related to proposed solution / product and timely define risk mitigants
• Report writing and presentation skills
• Good coaching and training skills
• Stakeholder Management
• People management skills
• Excellent planning, organization, and multitasking skills
• Ability to effectively prioritize and execute tasks in a high-pressure environment
5 OTHER
• Carry out work in accordance to with bank procedures
Perform the assigned tasks with due diligence
Eliminate waste of whatever form, suggest the use of new practice, and contribute to the continuous improvement of the bank.
How to Apply :
To apply, please send your CV along with all academic certificates to hrrecruit@eximbank.co.tz with the subject line:  JOB APPLICATION: Project Analyst
Deadline: 24th September, 2023.
(Note: Only shortlisted candidates will be contacted)
Check out : Nine Things to Exclude from your CV/ Resume in 2023
Recommended: Read our Job Tips Here to enhance your Application