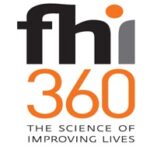 Website FHI 360
FHI 360 is a nonprofit human development organization based in North Carolina.
Project Specialist II (FHI Clinical) Job Vacancy at FHI 360
Summary of the Position:
The Project Specialist II performs administrative and supportive activities assigned by Project Management leadership to ensure the contracted services and expectations are carried out by FHI Clinical in accordance with executed contracts, standard operating procedures, and the customers' expectations. May be responsible for the set-up, maintenance and/or close out of project files and study documentation (e.g., regulatory documents, eTMF, clinical supplies and trial data). This position has frequent internal and external contact with sponsor and investigative site personnel. This position is a key role in supporting project management tasks on a clinical trial.
Essential Functions:
Create, manage, and maintain Project Management dashboards via SharePoint, Smartsheets or FHI Clinical's Clinical Trial Management System (CTMS).
Initiates the creation of Clinical Systems (i.e. CTMS, eTMF, SharePoint, Smartsheet) based on Master Service Agreements and projects assigned.
Drafts project plans that support the initiation of clinical operation systems at study start.
Creates and maintains tracking of project data required for project management services.
Attends, participates, prepares and distributes meeting minutes and action items for both internal and external meetings (sponsor, trusted process, functional, investigator meetings).
Follows up with FHIC project teams on action items to closure.
Coordinates teleconferences including meeting invites, agenda, and presentations.
Maintains timely and effective communication among internal and external team members.
Conducts monthly QC of the TMF and assist project management with maintaining the country/trial levels of the electronic Trial Master File and associated electronic archives.
Assists in the close-out of projects including a final Quality Control (QC) of the Trial Master File (TMF), identifying items and issues for review and/or follow-up by the CRAs and/or project management.
Assist in the production of slides, overheads, etc. as needed for department, project, sponsor and/or business development.
May contact site staff as needed for critical information.
Assists the clinical project management team with the creation of study-specific documents, plans and materials with the acquisition of study supplies.
Provide administrative support to Project Management staff and functional leads.
Ensure all study documents are archived based on the appropriate guidelines and policy.
Collaborates with Quality Assurance, Human Resources and Clinical Systems to confirm project teams have accurate accesses to systems, trainings, and study documentation.
Maintain professional relationships with team members, Company staff and study site staff.
Set and meet personal and professional goals and objectives.
All other duties as assigned.
Knowledge, Skills and Abilities:
Working level of understanding of the conduct of clinical trials, related systems, and procedures, and guidance and regulations.
Knowledge of web-based communication tools for conferences and any other IT systems required for the job.
Strong verbal and written communication and negotiation skills.
Strong organizational skills.
Previous experience with database and clinical management systems.
Ability to prioritize and manage multiple tasks with demonstrated ability to meet deadlines.
Possess an understanding of medical and clinical research terminology.
Ability to write clearly and succinctly; must be able to accurately record meeting minutes and action items.
Driven self-starter with the ability to begin tasks independently and complete tasks without supervision.
Must have excellent interpersonal and communication skills and demonstrate the ability to work successfully in a team environment.
Demonstrated effective organizational skills and strong attention to detail.
Ability to establish and maintain effective working relationships with coworkers, managers, and clients.
Customer-service focused on approach to work, both internally and externally
Education:
BS Degree (or equivalent) level of qualification in life sciences, Medicine, Pharmacy, Nursing or related field or equivalent combination of education and experience.
Required Job-Related Experience:
1 – 2 years of related experience in the submission of clinical trial applications, regulatory affairs, clinical research, or clinical operations environment.
Knowledge of Good Clinical Practice, ICH guidelines and local regulatory authority drug research and development regulations preferred.
Expertise in ICH/GCP requirements as well as detailed knowledge of the relevant country-specific regulatory requirements for conducting clinical trials.
Knowledge of site and institution-specific contract requirements.
Proficiency in Microsoft Office suite and spreadsheets required.
Proficiency in Smartsheet application preferred.
Able to professionally communicate in a clear, positive fashion with clients and staff.
Ability to work independently without direction.
Ability to adapt to a fast-paced environment requiring flexibility and task prioritization.
Must be able to read, write and speak fluent English.
Project Specialist II (FHI Clinical) Job Vacancy at FHI 360
Additional Eligibility Qualifications:
Experience with electronic Trial Master File (eTMF), Clinical Trial Management Systems (CTMS) and SharePoint
Physical Expectations:
Typical office environment.
Ability to sit and stand for extended periods of time; ability to lift 5-50 lbs.
Travel Requirements:
Expected travel time is up to 5% for this position.
This job description is not designed to cover or contain a comprehensive listing of activities, duties or responsibilities that are required of the employee. Duties, responsibilities, and activities may change, or new ones may be assigned with or without notice.
FHI Clinical, Inc. provides equal employment opportunities to all employees and applicants for employment without regard to race, color, ancestry, national origin, gender, sexual orientation, marital status, religion, age, disability, gender identity, results of genetic testing, or service in the military.
This job posting summarizes the main duties of the job. It neither prescribes nor restricts the exact tasks that may be assigned to carry out these duties. This document should not be construed in any way to represent a contract of employment. Management reserves the right to review and revise this document at any time.
FHI 360 is an equal opportunity and affirmative action employerwhereby we do not engage in practices that discriminate against any person employed or seeking employment based on race, color, religion, sex, sexual orientation, gender identity, national or ethnic origin, age, marital status, physical or mental disability, protected Veteran status, or any other characteristic protected under applicable law.
FHI 360 will consider for employment all qualified applicants, including those with criminal histories, in a manner consistent with the requirements of applicable state and local laws.
FHI 360 fosters the strength and health of its workforce through a competitive benefits package, professional development and policies and programs that support a healthy work/life balance. Join our global workforce to make a positive difference for others — and yourself.
Please click here to continue searching FHI 360's Career Portal.