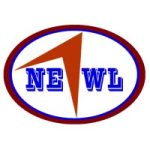 Website NEWL
Since 1987 NEWL has positioned itself to become an engineering solutions provider in East and Sub Saharan Africa.
 Projects Manager Job Vacancy at NEWL
Company Description
Northern Engineering Works Ltd (NEWL) was founded in 1987 in Arusha, Tanzania. NEWL is now a leading Power Engineering & Technology Solutions Service Provider in East and Sub-Saharan Africa, employing over 300 people in Tanzania and 100 in Malawi. NEWL offers end-to-end Turnkey power engineering and telecommunication services, covering every aspect of handling, warehousing, transportation, installation and commissioning, and maintenance. NEWL aims to provide technological power solutions by partnering with other Power Technology and Renewable Energy companies to deliver full-service solutions.
Job Title: Projects Manager
Reporting Line Manager: Head of Operations
Department: Operations
Passive Project Manager will Provide project Management Leadership on all NEWL Passive Projects. The individuals filling this role are expected to be capable of leading Passive Projects with various NEWL Clients.
Key Duties & Responsibilities
A. Project Leadership
Leads and directs high-priority projects, which often require considerable resources and high levels of functional integration and interaction with customer executives
Interfaces with customer Projects and Operation management team on a regular basis
Presents project status and issues to customer personnel through formal presentations
Coaches and mentors project teams on NEWL's Project processes
Responsible for all aspects of the project over the entire project life cycle life (initiate, plan, execute, control, close)
Project Management
A.   Project Initialization
Initialize CAPEX and OPEX projects in line with customer expectations
Propose grid repair and/or upgrade projects to the client
Propose site assets rectification projects
Propose Civil works improvement projects
Propose CAPEX lifetime extension projects
B.   Logistics and Budgeting
Work with the Project Accountant in raising BOQ and BOM
Manages financial aspects of the project against assigned budgets
Work with the Fleet team on materials transportation to respective sites
Ensure SHEQ compliance during material loading, transportation, offloading, and manual carrying
C.    Project Implementation
Prepare RAMs for all projects prior to commencement
Manages the scope, risks, issues, deliverables, and schedule of individual project tasks
Ensure the project implementation team is conversant with the scope
Inspect Project Working tools and ensure they meet required standards
Ensure toolbox talk is done and documented at every site
Ensure the project implementation team has all necessary certifications
Ensure the project implementation team is conversant with NOC; Operation, Security, and SHEQ Processes
The pilot site should be done by the team and supervised by the Project Team Lead
Project Timeline should be shared, and respected
D.   Project Acceptance
Ensure site project implementation photo pack is prepared within 24 hours after task completion
Work with the client project team to ensure all projects are timely accepted
Ensure FAC is issued by the client within 7 days after project work completion
E.    Recovered Items Management
Ensure all recovered items including but not limited to DGs, Rectifiers, AVR, LCU, ATS, Backup Batteries, DC and AC cables are returned to the client warehouse and handover documents filed
F.     Invoicing
Work with the project accountant to ensure invoicing is done within 7 days after project completion.
G.   Keep good rapport with clients and supporting departments
H.   SHEQ
Overall responsibility for ensuring that NEWL's HSE Policy is strictly adhered to in all projects and that safety in the workplace is given top priority
Project Lead will be responsible for SHEQ Compliance on all Projects
Reporting any identified Near misses, Hazards, and SHEQ Non-conformities to NEWL SHEQ Manager
To participate fully in Management review meetings as per Integrated Management System Standard requirements.
To conduct vehicle SHEQ inspections to field teams at least once per month
To report at least one (1) near miss and one (1) hazard each month
To ensure no planned work is undertaken without (Field Level Risk Assessment) preparation and communication
To attend HTT SHEQ Ops Meetings which are held per week
To conduct at least four (4) SHEQ visits per month
To report any incident/property damage from the ground team and to prepare flash reports immediately within 24 hours to Management.
Shall cooperate with SHEQ team during occupation incidents and accidents reporting and investigation once required.
 Projects Manager Job Vacancy at NEWL
Qualifications
Bsc Electrical Engineering / Bsc Electro-Mechanical Engineering.
EWURA registered.
At least 5 years experience in the Telecommunication sector.
Strong IT skills particularly in use of Excel and Project Management reporting tools.
Good communication skills.
Applicants are invited to submit their application letters, resumes, copies of certificates, and other credential certificates via e-mail to: hr@newl.co.tz
Address:
Chief Operation Officer
P.O.BOX 7026
Arusha.
Deadline: Applications to be received before 11th September 2023.
If you are not contacted by Northern Engineering Works Limited within five (5) days after the closing date, you should consider your application unsuccessful. Short-listed candidates may be subjected to any of the following: competency assessment and reference checking.