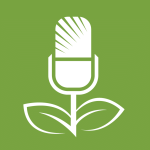 Website Farm Radio
International non-profit organization focused on using radio to help African farming communities help themselves.
Radio Resource Coordinator Job Vacancy at Farm Radio
Language Requirements: Bilingual (English/French)
Supervisor: Manager of Radio Network Services
Works closely with: Managing editor, Translator, Specialty Teams, Barza Wire Bureau Chiefs, Networking coordinators
BACKGROUND ON FARM RADIO INTERNATIONAL
Farm Radio International (www.farmradio.org) is a Canadian organization at the forefront of using radio combined with other information and communication technologies (ICT) to meet the communication needs of small-scale farmers. Our mission is to support African broadcasters to provide radio services that share knowledge and amplify the voices of small-scale farmers, their families and their communities. We have been using radio to help African small-scale farmers since 1979 by sharing information on low-cost ways to improve food security to more than 1,200 radio stations across 38 countries.
The Radio Resources specialty team produces written and interactive resources for our radio partners to improve their knowledge on rural development issues (agriculture, health, environment, gender equality, etc) and radio broadcasting. This includes the production of written content resources such as interview and drama scripts, backgrounders, radio spots, and Barza Wire news stories about rural people. We also produce written Broadcaster how-to guides, online learning modules, and conduct facilitated online discussions and ecourses. All of our resources can be found at www.farmradio.fm.
KEY AREAS OF RESPONSIBILITY
1. Coordinate the production and editing of resources (70%)
Under the supervision of the Managing editor:
Communicate with Farm Radio staff, freelance writers, and editors to assign radio resources, particularly for projects in Francophone countries.
Assist with editing and review of submitted scripts and Barza Wire stories, particularly in French.
Ensure the team is on-track to deliver resources for projects.
Coordinate the translation of Farm Radio Resource pack items into French and local African languages, including recruitment of translators as necessary
Help coordinate the production of Barza Wire, including determining content for each issue and preparing some content
Support editors to improve their skills
Help to improve Barza Wire and other radio resources based on feedback from our users.
Support delivery of online writer training, as opportunities arise (about 1 per year)
2. Distribute and monitor radio resources (20%)
Post written resources to websites, including bi-weekly Barza Wire edition, Farm Radio Resource Pack items and Broadcaster how-to guides (as available)
Coordinate, draft, and publish weekly email to the Radio Network, sharing Barza Wire, Farm Radio Resource Pack items, or other resources
Manage subscribers, the "on-boarding process" and follow up communications with subscribers.
Oversee social media plan for FarmRadio.FM / Radio Resources
Promote yearly subscriber survey and annual awards to broadcasting partners, as well as other opportunities as they arise
Develop quarterly reports on readership analytics
Radio Resource Coordinator Job Vacancy at Farm Radio
3. Other (10%)
Support the GEI review of existing resources
Support planning and implementation of webinar events
Contribute to the development and execution of systems needed for effective Radio Resource planning, implementation, quality control, monitoring, reporting and evaluation
Contribute to the development and execution of departmental workplans and reporting
Collaborate with other Farm Radio teams for the successful implementation of projects and delivery of services to the Radio Network
QUALIFICATIONS
Degree/Diploma in Communication, Journalism, or related field
view also: Communications & Awareness Officer Job Vacancy at WWF
Knowledge of:
Small scale sustainable farming and food security, health, climate change, or environmental issues in Africa
radio broadcasting and ICT, communication for development (C4D)
Experience editing and strong writing skills
Experience working in sub-Saharan African countries an asset
Experience in marketing and promoting news and information services
Excellent digital skills, experience with WordPress
Fluent in English and French
Experience with Google analytics is considered an asset; experience with monitoring, research and evaluation considered an asset
Comfortable working with limited resources, including ability to prioritize tasks and handle multiple initiatives simultaneously
Excellent interpersonal and cross-cultural communication skills
Excellent organization skills and ability to work under pressure and meet deadlines
How to apply
Farm Radio is an affirmative action employer. Women, people of colour and members of equity-seeking communities are strongly encouraged to apply. We welcome and encourage applications from people with disabilities and accommodations are available on request for candidates taking part in all aspects of the selection process.
To submit your application, send your CV to jobapps@farmradio.org. Only those candidates selected for an interview will be contacted. No phone calls please.