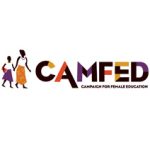 Website CAMFED
CAMFED is a pan-African movement supporting girls to go to school, thrive and become influential leaders and changemakers in their communities
Regional Internal Auditor Job Vacancy at CAMFED
Job Description
Job Title:             Regional Internal Auditor
Reporting to:     Senior Manager: Risk and Compliance, Audit and Investigation
Hours:                  Full Time (Monday Friday, 37.5 hrs per week)
Start Date:          ASAP
Location:             3 roles, 1 role based in each location: Tanzania, Malawi or Ghana
Purpose
Working with the Regional Audit Manager to provide independent objective assurance and consulting engagements to key stakeholders, designed to help the organization to achieve its strategic objectives, add value, improve operational efficiency, ensure effective, accurate and timely reporting and compliance to donors and regulatory requirements. This will be done by using a systematic approach to evaluate and improve the effectiveness of risk management, internal control, and governance processes of the organization.
Responisbilities
Audit and other Engagements
Support Regional Internal Audit Manager to plan and execute risk-based audit engagements for CAMFED covering Zimbabwe, Zambia, Tanzania, Malawi and Ghana, in accordance with CAMFED Internal Audit processes, policies and the International Professional Practices Framework (IPPF).
Support Regional Internal Audit Manager to carry out diarized and ad hoc special audits and investigations.
Prepare regular summarized age analysis of advances to staff and stakeholders (22600) and share with the line manager.
Support review of procurement to ensure CAMFED's internal procedures are followed.
Support the development of a financial management-related Value for Money (VfM) assessment framework.
Ensure that internal procedures, donor contractual obligations and local regulatory compliance are achieved and sustained.
Analyzing data obtained to identify trends, risks, mistakes and deficiencies in internal controls, duplication of effort, extravagance, fraud, and non-compliance with country laws, government regulations, and management policies or procedures.
Draft reports of audit and other engagement results and value-added recommendations to management using good, detailed but precise written skills.
Finance deliverables checklist monitoring
Support the update, tracking and checking of the finance team deliverables for CAMFED Zimbabwe, Zambia, Malawi, Tanzania and Ghana.
Support orientation and training on good financial practice to the wider CAMFED community (CAMFED staff and community partners).
Any other duties and responsibilities as may be defined by line manager.
Knowledge, skills
Preferrable education, training, and experience requirements for the position:
Degree in Audit, Accounting, Finance, or related field.
Partly qualified with any of the following professional certifications (ACCA, CPA, CIA, CISA, ACFE)
Four (4) plus years of audit experience internal/external audit, strong applications in finance/accounting and/or grants will be considered.
Knowledge of Salesforce or Financial Force software will be an advantage.
Proven experience in Risk Based Auditing and procurement.
Maintain a current knowledge base of audit industry practices and to ensure best practices as always considered.
Considerable knowledge of the Standards for the Professional Practice of Internal Auditing and the Code of Ethics developed by the Institute of Internal Auditors.
Good analytical, interpersonal, time management, research, and communications skills.
Good understanding of non-profit industry.
The position requires the ability and willingness to travel domestically and internationally up to 40 % of the time. This role involves working in a virtual /geographically dispersed / multi-culturally team.
Regional Internal Auditor Job Vacancy at CAMFED
CAMFED is committed to providing equality of opportunity and valuing diversity for all current and prospective staff, volunteers and Board members. We aim to ensure that this commitment, reinforced by our values, is embedded in our day-to-day working practices and our work together.
Application Details
If you are interested in this opportunity, please get in touch soon, sending your CV together with a covering letter to hr@camfed.org. We will close this vacancy once we have sufficient applications for the role. Due to the volume of responses only successful candidates will be contacted.