Full Time
Applications have closed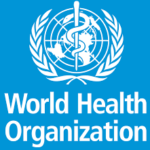 Website WHO
The UN's World Health Organization
Registry Clerk Job Vacancy at WHO
: May 20, 2023, 2:38:43 PM
: Jun 3, 2023, 12:59:00 AM
: Tanzania, United Republic of-Dar-es-Salaam
IMPORTANT NOTICE: Please note that the deadline for receipt of applications indicated above reflects your personal device's system settings.
OBJECTIVES OF THE PROGRAMME
Country Office Support Units have been established in the organisational structure to provide support for Managers and staff to fully assume their responsibilities in the GSM environment and to ensure compliance with organizational policies, procedures, rules and regulations on all administrative and financial matters and transactions in the context of an Enterprise Resource Planning (ERP) system
DESCRIPTION OF DUTIES
Under the guidance and supervision of the Operations Officer, the registry assistant will undertake the following tasks.
Ensures maintenance of registry system focusing on achievement of the following results:
 Set up and maintenance of the office filling system in accordance with the WHO Filing System

Opening of new subject files as required and disposal of old files in accordance with the established retention schedule.

Maintenance of archives, making sure files are properly stored and accessible, safe keeping of documents

Provision of photocopies of material from the confidential registry files, as requested by staff. Assistance in the collection of reference and background material from registry files

Establishment and maintenance of records system of file movements within the office; maintenance of the office circulation and reading files.

Preparation of correspondence and reports related to registry activities

Participation in the creation and maintenance of an electronic registry/archive system in close cooperation with the ICT staff
Ensures provision of effective mail management focusing on achievement of the following results:
Receipt, registration, coding and forwarding of incoming faxes, letters and other correspondence to proper department/unit/officer.

Registration and dispatch of the outgoing communications, including pouch, and follow-up distribution. Prepares the summary of enclosure forms and necessary documents and maintains the file on pouches received to ensure that all bags are accounted for
Perform any other duties that may be assigned by the supervisor.
REQUIRED QUALIFICATIONS
Education
Essential: Completion of secondary education or equivalent technical training or commercial education.
Desirable: Post-Secondary training in registry, documentation or other similar courses.
Experience
Essential: – 2-4 years of relevant experience and ability to work using computer
Desirable: – Experience in working with United Nations, multilateral or other non-profit international
organization in health development or another UN agency is an asset. Experience in Oracle –based or other ERP systems is an asset.
Skills
Excellent knowledge of Microsoft Office applications (MS Word, Excel, PowerPoint, Outlook etc)
Registry Clerk Job Vacancy at WHO
WHO Competencies
Knowing and managing yourself

Producing results

Fostering integration and teamwork

Moving forward in a changing environment.
Use of Language Skills
Essential: Excellent knowledge of English.
Desirable: Knowledge of Local Language(s). Working knowledge of French or another WHO official language would be an asset.
The deadline for submitting the application is 3 June  2023.