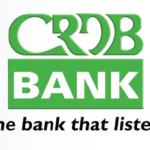 Website CRDB Bank Plc
The Bank that Listens
Relationship Manager; Agency Banking – Indirect Job Vacancy at
CRDB Bank Plc
JOB REPORTING TO: MANAGER AGENCY PERFORMANCE AND RETENTION
JOB PURPOSE
The Purpose of the job is to be responsible for driving growing agency banking performance by growing and maintaining a strong agents' network, by managing the relationship of indirect channels i.e. Super Agents, Franchise and Freelancers to maintain a healthy agent network that meets customer demand for each Market to achieve growth in Profitability.
OWN PRINCIPAL ACCOUNTABILITIES
Monitoring and implementing Sales strategy, Distribution/expansion of Agent's Business.
Drive Super agents and Franchise strategy implementation through Plan and coordinating all activities with the Branches and Head office.
Track their daily performance on Supporting agents through daily visits, training, liquidity management and other KPIs.
Develop and cascade monthly KPIs and track their achievements that impact business growth.
Champion development of Sales initiatives through indirect channels to enable the growth of usage and active agents base growth.
Monthly Indirect channels commission computations to ensure they are tailored to drive growth.
Provide necessary training and support zone/Branch to ensure that they achieve customer Acquisition through Agents
Liaising with branch managers/zonal Relationship Managers on the identification of the new prospective agents in the Zone while ensuring compliance with KYC as per the regulation and business requirements.
Support zone on Acquiring new business opportunities, initiating business cases and product concepts for value-added services on Agency banking, and seeking necessary approvals from within the bank.
Development of agency banking business through optimal relationship management among stakeholders.
Monitoring the market very closely for dynamics on customer behaviour, competition, policies, compliance, and regulations.
Supporting other business units for cash transaction solutions using customized agency banking models.
Ensure zone/Branch they have proper visibility on Super Agents' performance through sharing performance and conducting a meeting with stakeholders to ensure they get reports timely and use them to drive performance.
Ensure compliance of Agency banking operations within the zone as per Banks and Regulatory requirements and periodic review of the compliance of Agency Banking business operations.
Ensure adherence to all agent's banking operations and compliance requirements as per the bank policy and regulator.
View also: Farmers Relationship Manager Job Vacancy at East Africa Fruits Co. Ltd
Relationship Manager; Agency Banking – Indirect Job Vacancy at CRDB Bank Plc
QUALIFICATION AND EXPERIENCE REQUIREMENTS
University Degree or equivalent Advanced Diploma preferably in Business Administration, Banking, Accounting, Finance, or any Business-related field.
Minimum of 3 years experience in the Banking industry, Mobile Network Operator (MNO), or agency network operations with proven strong interpersonal skills.
Prior exposure to field operations on agent network institutions/FMCG Sales/direct sales operations will be an added advantage.
The highest level of uncompromised integrity.
Versatile and adaptable, able to react quickly
Able to work in a demanding matrixed environment, with a proven track record of working effectively under pressure.
Proven ability to build effective, trusted, and credible relationships with multiple constituencies through exceptional interpersonal skills, communications, actions and presence.
Holder of a Driving License including Category D and capable of Self-Drive in both Terrain