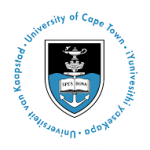 Website University of Cape Town ( UCT ) Lung Institute
The UCT Lung Institute , is allied to, and an extension of the Division which houses five major research units led by consultants
Research Nurse Job Vacancy at the University of Cape Town ( UCT ) Lung Institute
CENTRE FOR CHILD AND ADOLESCENT LUNG HEALTH UNIT
RESEARCH NURSE
The University of Cape Town Lung Institute requires applications for a Research Nurse* on a Fixed Term Contract for the MRC Unit in the Centre for Child and Adolescent Lung Health Unit (CHILD).
The position is a part-time 12-month renewable contract post with a starting date as soon as possible. The incumbent will be based in a clinical setting, in Paarl. They will be responsible for nursing and research support/administration duties as part of this ongoing research project to investigate the epidemiology and aetiology of childhood illnesses at selected facilities in the Drakenstein sub-district. They will be based between Paarl Hospital, Mbekweni Clinic and TC Newman in Paarl.
Minimum Requirements:
• Qualification as a Professional Nurse
• Current registration with the South African Nursing Council
• 3 years' experience in Primary Health Care and/or Paediatrics
• Ability to work in clinical settings (hospital and community clinics)
• Own transport to move between clinics and Paarl hospital
• Proficiency with computers including use of email, Word and Excel, Google sheets, Zoom and MS Teams
The following will be advantageous:
• 2 years' experience in research setting with children
• Proficiency in isiXhosa and Afrikaans
• Knowledge of Good Clinical Practice (GCP)
Responsibilities include (but not limited to):
• Clinic and Hospital folder reviews to abstract clinical data
• Surveillance of pneumonia and wheezing cases at Paarl hospital and clinics
• Recruiting, screening, consenting, enrolling and following up study participants
• Performing clinical procedures including physical examination, phlebotomy on children, and other research related assessments
• Identifying children requiring referral for medical or psychosocial care and liaising with local clinical and psychosocial services as required
• Ensuring compliance with all elements of the study protocols including accuracy and completeness of questionnaires
• Managing results, filing and any other research administrative functions as required
• Providing information/counseling to participants and/or their family members regarding the study within the framework of research
• Providing support to health care services when possible
• Providing relief work at research sites to cover team member leave
Additional Information:
• 12-month Fixed Term Contract
• Part-time (minimum of 16 hours per week)
• Some overtime and weekend cover
• Flexibility to cover team member leave as needed
To apply, interested applicants are requested to submit a letter of motivation, updated CV and the names and numbers of 3 contactable referees in PDF format to: sandisiwe.noholoza@uct.ac.za
Reference (in subject line): Research Nurse: CHILD Closing Date: 30 November 2022
Salary will be commensurate with experience and qualifications.
Applications will only be accepted via email.
Only shortlisted candidates will be contacted. Should you not receive a response within 30 days of the closing date, please consider your application unsuccessful.
The University of Cape Town Lung Institute is committed to equity in our employment practices and reserves the right not to appoint.
*Please Note: This Position is not on UCT Conditions of Service.
Check Out : Free Downloadable Job Application / Cover Letter Sample