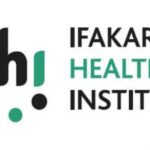 Website Ifakara Health Institute
The Ifakara Health Institute is a health research organization with offices in Ifakara, Dar es Salaam, Ikwiriri, Bagamoyo, and Mtwara, Tanzania.
Research Officer/MD Job Vacancy at Ifakara Health Institute
---
Job Summary
Position:                    Research Officer/MD (1 Post)
Reports To:               Project Leader
Work Station:           Ifakara
Apply By:                   April 25th 2023
Institute Overview 
Ifakara Health Institute (IHI) is a leading research organization in Africa with a strong track record in developing, testing and validating innovations for health. Driven by a core strategic mandate for research, training and services, the Institute's work now spans a wide spectrum, covering biomedical and ecological sciences, intervention studies, health-systems research, service delivery and policy translation. 
Position Summary 
Ifakara is seeking a qualified and experienced Research Officer (Medical Doctor). The Medical Doctor will attend to and manage critically ill patients in the intermediate care unit (High dependency unit) of St Francis Referral Hospital (SFRH), Ifakara. Additionally, the MD will work at The Heart and Lung Clinic and will manage patients with respiratory and cardiac diseases.
Duties and Responsibilities
Attend to patients in the Intermediate Care Unit (IMC) and at The Heart and Lung Clinic.
Deliver improved services in collaboration with the hospital, governmental authorities, and health implementing partners to make the IMC at SFRH functional.
Collaborate within the existing clinical research platform of The Chronic Disease Clinic in Ifakara (CDCI), IMC-SFRH and The Heart and Lung Clinic.
Collaborate in clinical research projects and community outreach activities.
Daily follow-up of patients related care activities, for all patients in the IMC.
Be available for patient consultations upon request of clinicians from the hospital to assess IMC admission criteria.
Ensure the management of patients according to the ministry guidelines and hospital guidelines.
Ensure good communication with the team and the specialists involved and maintain a high standard of interdisciplinary care.
Support and conduct research activities within the IMC.
Perform any other tasks as may be assigned by a supervisor.
Qualification and Experience
Degree of Doctor of Medicine (MD) or Master of Medicine Internal Medicine/Critical care/anesthesiology.
Experience in clinical care for patients with chronic diseases (e.g. HIV, TB, heart and lung diseases) and critically ill patients.
 Skills and Competencies
•       Fluent in both Swahili and English languages.
•       Interest in the management of critically ill patients.
•       Excellent interpersonal skills and a collaborative management style.
•       Capable of building and sustaining relationships with junior and senior professionals.
•       Interested in training younger staff.
•       Able to be involved in fieldwork activities like data collection, health camps, and education community.
•       Interested in being sent for training in cardiology, respiratory medicine and critical medicine.
•       Planning and organizing skills.
•       Result oriented.
•       Professional attitude to work and clear work ethic.
•       Adhere to IHI core values (Transparency, Responsibility, Integrity, Respect and Initiative).
View also: Clinical Officer Job Vacancies at Ifakara Health Institute – 4 Posts
Research Officer/MD Job Vacancy at Ifakara Health Institute
Remuneration
An attractive and competitive remuneration package will be offered to successful candidates as per IHI salary scales.
Equal Opportunity
IHI is an equal opportunity employer. We prohibit intentional biases or discrimination and harassment of any kind at the work place and during recruitment. All employment decisions are based solely on job requirements and individual qualifications, and our recruitment process is governed by the labour laws of Tanzania.
Mode of Application
All candidates who meet the above job requirements should send their application letters together with their detailed curriculum vitae (CVs) showing contact addresses including email, telephone/cell phone numbers and copies of academic and professional certificates to the email address below.
The deadline for this application is 17:00hrs on Tuesday, April 25th, 2023. All e-mail application subject lines should include: RESEARCH OFFICER (MD) – Ifakara. Only shortlisted applicants will be contacted for an interview. 
Human Resources Manager
IFAKARA HEALTH INSTITUTE
#5 Ifakara Street Plot 463 Mikocheni
P.O. Box 78,373
Dar es Salaam, Tanzania
Email: recruitment@ihi.or.tz
Read: Why it is Important to always Update your CV to Match the Job Description.