Full Time
TZS 78,198,768 Per Year USD / Year
Salary: TZS 78,198,768 Per Year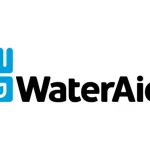 Website WaterAid
WaterAid has been working to transform the lives of women and girls for more than 40 years through the power of clean water.
Research – Project Manager Job Vacancy at WaterAid
Job description
Research – Project Manager
Contract type: Permanent, Full time
Location: The role can be based in the UK or one of the following WaterAid Country Programme Countries – Zambia, Tanzania or Nigeria, subject to right-to-work eligibility in the respective countries.
Salary: Salaries and benefits for different countries will vary in line with the location of the successful candidate and depending on experience. See further details below:
* UK: Grade 3 – Starting at £45,579 with excellent benefits
* Zambia: Grade F – Starting at 402,707 ZMK
* Tanzania: Grade F – Starting at 78,198,768 TZS
* Nigeria : Grade F – Starting at 11,510,146 NGN
Closing date: Applications will close 23:59 on 30th April 2023. Shortlisting and interviews may take place on a rolling basis and the application process will close if a suitable candidate is found prior to the advertised closing date.
How to Apply: Please click 'Apply' to see the full job pack. To apply for this role, we are seeking your answers to the following questions: Please apply by submitting your CV and response to these questions in one document in either Word Document or PDF format.
1. What parts of the role description most excite you and why? (250 words max)
2. What relevant skills and experience will you bring to the role? (350 words max)
3. Is there anything that these questions haven't covered which you would like to tell us about? (350 words max)
4. Please indicate your location and the right-to-work eligibility
Please note, only applications that adhere to this format and answer all questions will be considered.
About WaterAid:
Want to use your skills in research and project management to play a vital role in making clean water, decent toilets and good hygiene normal for everyone everywhere?
We need passionate, creative and dedicated people. In return, you will be encouraged and empowered to be yourself at your very best. Together, we will make a bigger difference.
Join WaterAid as Research – Project Manager to change normal for millions of people so they can unlock their potential, break free from poverty and change their lives for good. On top of that you'll be joining a 2020 Great Place to Work®
About the Team:
The Research and Learning team supports WaterAid staff to use systematic approaches to research, learning, capacity development and knowledge management. The team plays a crucial role in driving forward WaterAid's research and learning agenda, which includes ensuring effective uptake of research and evidence across the organisation.
About the Role:
In this role as Research – Project Manager you will be play a crucial role in coordinating and managing select research activities. You will also play a critical role in advancing our Research and Evidence agenda to align to our new Global Strategy as well as providing a dedicated research project management function to specific research projects.
Research – Project Manager Job Vacancy at WaterAid
You'll also:
Research project management, delivering on key tasks as well as co-ordinating the activity of others including of those with senior roles on selected contracted commitments
Lead on oversight, tracking and surfacing key evidence and learnings from WaterAid's programmes, integrating, and leveraging existing structures and processes
Provide research quality assurance, research design inputs and advisory to WaterAid departments and Country Programs
Produce strategically relevant research-based policy outputs, dissemination and engagement activities in liaison with other WaterAid departments and Country Programs
Work with the Learning and Knowledge Advisor to deliver support to Country Programmes, regions and global teams on various initiatives to strengthen organisational learning and knowledge management practices
About You:
Experience of applied research, or equivalent demonstrable project management experience of policy-oriented or action research setting
Experience in project management, coordination and delivery
Minimum of a Master's degree in social science or a relevant field, with strong research component or equivalent experience
8 years of experience in water, sanitation, hygiene, public health or equivalent sector
Experience of cross-sector strategic engagement and communications, and knowledge sharing experience.
Excellent organisational skills and an ability to prioritise workloads whilst maintaining high attention to detail and work standards
Proven experience writing and presenting research outputs to different audiences
Excellent communication skills and relationship management, with proven ability to build effective working relations with project partners
View also: Research Officer (1) – ViaLLIN Job Vacancy at Ifakara Health Institute
Our Benefits:
WaterAid benefits vary depending on the country of the successful candidate
Our Commitment
An inclusive workplace:
We are committed to being an organisation where everyone is included, respected, and empowered to be their best. We represent and celebrate our staff, partners and everyone we work with, and create a culture where everyone can reach their full potential.
Equal opportunities:
We are an equal opportunity, disability-confident employer and are dedicated to achieving the highest standards of diversity, equity and inclusion. We welcome applications from people of all backgrounds, beliefs, customs, traditions and ways of life. This includes, but is not limited to, race, gender, disability, age, sexual orientation, religion, national or social origin, health status, and economic or social situation.
Safeguarding:
We are also committed to protecting everyone we come into contact with. We have a zero-tolerance approach to abuse of power, privilege or trust across our global work, and any form of inappropriate behaviour, discrimination, abuse, bullying, harassment, or exploitation. Safeguarding the people and communities we work with, our staff, volunteers and anyone working on our behalf is our top priority, and we take our responsibilities extremely seriously.
How to Apply :
Read : Why it is Important to always Update your CV to Match the Job Description.