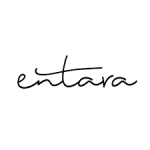 Website Entara Lodges & Camps
Our intimate lodges and camps are settled within the natural wonders of each region without sacrificing comfort and service.
Description
Reservations Officer Job Vacancy at Entara Lodges & Camps
Entara Lodges & Camps is looking for the following:
Reservations Officer
Report to: Sales Manager 
Responsibilities of the offered post include, but are not exclusive to the following functions:
Manage reservations for the Entara camps and lodges;
The main responsibility of the reservation officer is to help customers with planning and booking reservations. The Reservation officer will work with customers to plan out the duration of their stay and then send booking confirmation to customers, issue and send invoices, and track and log payments.
Provide Customer Service;
The Reservation officer will provide customer service support if there is a problem with provisional reservation, bookings, payment confirmation or any other issues. The Reservation officer must hold himself to the highest standards of professionalism as he works through customer issues
Sell Additional Services and Upgrades
The Reservation officer shall promote and sell any packages, deals and activity options that are promoted by the Entara at any time.
Give Directions and Advice
The Reservation officer is required to answer any questions by agents and guests about the product. He is expected to have knowledge about the area which camps and lodges are located in and be prepared to offer advice when necessary.
The Reservation officer is responsible for keeping accurate records about customer bookings, payments, and any additional information that hotel staff might need when interacting with a guest. The Reservation officer is further responsible for keeping contact records and updating and maintaining a detailed contact list for all past guests and agents.
Reservations Officer Job Vacancy at Entara Lodges & Camps
Reservations Officer Qualifications:
Proven experience in sales and reservations
Minimum 2 years experience in TZ with references
Fluency in english, both written and spoken
Additional languages are an advantage
Google workplace knowledge is an advantage  (in House training offered)
Experience with ResRequest is an advantage (in House training offered)
Physical Requirements:
Prolonged periods sitting at a desk and working on a computer.
How to Apply :
View: The Job Application Letter Checklist
Please forward your application & CV to ethan@entara.co.tz