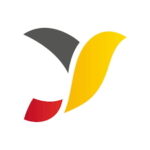 Website Enabel
Belgian Development Agency
Retention Education Expert Job Vacancy at Enabel
Retention Education Expert (m/f/x) – Tanzania
Enabel is the Belgian development agency. Our mission is to build a sustainable world where all live under the rule of law and are free to thrive. With our partners, we offer solutions addressing pressing global challenges – Climate Change, Social and Economic Inequalities, Urbanisation, Peace and Security, Human Mobility – and promoting Global Citizenship.  
We have over 20 years' experience in areas ranging from education and health care to agriculture, environmental protection, digitalisation, employment and governance. Enabel's expertise is eagerly sought-after by partners around the globe – ranging from the Belgian government, European Union institutions, governments of other countries and the private sector. We work with civil society, research institutes as well as businesses and we foster fruitful interaction between development policy and other areas.  
With over 2,100 staff, Enabel manages more than 200 projects in more than twenty countries, in Europe, Africa and the Middle East.
enabel.be 
Background
The new portfolio for Enabel Bilateral Cooperation Program in Tanzania 2023-2027 was approved end of June 2023 by the Belgian Minister of Development Cooperation, with a planned duration of 5 years (2023-2027) and an overall budget of 25 million euros.
The general objective of the strategy has been defined as follows: "Young people especially young women, are empowered to thrive in a protective and gender-equal environment, to acquire education and skills, and to pursue decent work opportunities in Kigoma Region".
The specific objective further specifies: "Girls and young women (14 to 29 years), in targeted districts of Kigoma, are empowered, access multiple conducive learning pathways and enjoy decent and green employment and entrepreneurship".
The strategy 2023-2027 has initially been built around three main thematic pillars: secondary education and training opportunities; skills and entrepreneurship; a protective and gender-equal environment. For the period 2023-2027, Enabel developed an integrated approach fully focused on girls and young women through three results areas of the same holistic intervention as defined below:
Result area 1 is focusing on secondary education for vulnerable youth with a special focus on girls.
Result area 2 is dedicated to skills development and entrepreneurship, with the ambition to increase opportunities for decent employment of young people, specifically women, through skills development, entrepreneurship promotion and business development support.
Result area 3 is focusing on supporting a protective and gender-equal environment. It will contribute to tackle the discriminatory social norms and structural barriers that girls and young women face in their family, in their community, in the educative and professional spheres, so that girls and young women benefit from the same chances to continue their education and seize increasing remunerative economic opportunities.
This position is linked to the Result area 1, and specifically to increase the access to and retention in secondary education. To get and keep more girls and boys in Kigoma in secondary education, multiple demand-and supply-side barriers must be addressed, and investments made to address barriers that are unevenly affecting girls. While it is most cost-efficient to help prevent dropout of girls and boys at risk, the "leave no-one behind" principle justifies also special efforts for those who have already dropped out, to help them resume their education either in formal schooling or through an Alternative Education Programme (AEP).
Job description
Support coordination and advise the review and validation of the list of pre-selected schools in close collaboration with the Quality Education Expert, Engineer, REO and DEO of the targeted districts
Liaise with and support the Engineer of the programme, coordinating and taking part in participatory design (co-creation) of hostels, WASH and MHM infrastructure, ensuring the participation of relevant education officers, the school community and in particular the beneficiaries
Provide, as needed, support and advice to the Engineer regarding all infrastructure-related activities, safeguarding the infrastructure will adhere to the principle of improving girls' personal safety, comfort, and security.
Coordinate, advise and guide the participatory design and pilot of a school based MHM model in targeted schools and the Kasulu Teachers Training College. Liaise with colleagues under sub-outcome 2 to promote, advise and guide the local production of affordable sanitary pads – establishing testing and evaluating of these pads by girls themselves.
Coordinate, advise and monitor the provision of targeted support to girls and vulnerable boys (14-19) at risk of dropout and those who have already dropped out, to access formal secondary education, training or alternative learning opportunities, which will be delivered through local/international NGO's (selected through a Call for Proposals) that have relevant experience in the targeted areas and/or with specific vulnerable groups.
In close collaboration with the colleagues delivering result domain 3 of the programme (supporting a protective and gender-equal environment)
o    Advise and technically support the information and awareness-raising on the right to and value of education and mobilisation for re-entry, with a special focus on girls;
o    Initiate a legion of "champions and friends of education" (identification of community members through school committees and local leaders in consultation with Ward Education Officers);
o   In coordination with the Regional Education Officers (REO), District Education Officers (DEO), ward education officers (WEO) and social welfare/community development officers, promote and support the dissemination and vulgarisation of information and guidelines on child protection and re-entry of young mothers;
o    Coordinate, advise and technically support school-based initiatives that empower girls and educate both boys and girls on gender-related issues and build capacities of relevant school staff/teachers to offer quality counselling on gender-related issues (GBV, SRHR, MHM) and on gender sensitive pedagogy;
o   Support the integration of a gender responsive school culture, looking at capacity of school leadership and structure (self-assessment, training, action plan)
o   Support advocacy efforts of local and national civil society to improve girls' access to education
In close collaboration with the Quality Education Expert, coordinate, advise, guide and monitor the extra-curricular clubs and initiatives, which will be delivered through local/international NGO's (selected through a Call for Proposals) that have relevant experience in the targeted areas and/or with specific vulnerable groups. Safeguard the access for out of schoolgirls and boys and those at risk of dropout to such activities.
Advise and assist the Quality Education Expert on the consultancy support to TIE regarding life skills, and, in collaboration with the Intervention Officer (and the potential Junior Expert in D4E), the capacity building and material development of life skills.
Expected results of the function
Planning and budgeting, implementation, monitoring and evaluation of all activities of result 1.2 "Quality and Learning" according to the plans, in close collaboration with the Programme Manager and other colleagues of the programme
Quality assurance of all activities of this result 1.1
Reporting and capitalisation of activities
Sharing of good practices
Drafting – in close collaboration with partners and colleagues – of ToRs for analyses, studies and consultancies relevant to this result
Preparation, monitoring and supervision of the implementation of Calls for Proposals in order to guarantee the quality of the result and a consequent support of the partners
Monitoring of the programme's cross-cutting action research in order to continuously adapt the programme to the needs of final beneficiaries
Advocacy and dialogue (at district, regional and national levels) regarding the "Quality and Learning", in close collaboration with the Programme Manager of the programme, the local partners and the Belgian Embassy
Retention Education Expert Job Vacancy at Enabel
Your profile
Required Qualification and Experience. 
A Tanzanian
Master's degree in human or social sciences preferably with a specialization in child protection and rights/social welfare
At least 5 years of experience in the field of promotion and protection of children's rights
Minimum 2 years' experience in equitable access to education for all
Technical knowledge of demand-side barriers to education, strategies for improving retention and completion of girls and vulnerable youth, safe school environments and life skills
Experience in community outreach including advocacy and awareness raising on the right to education
Experience in project management
Specific competences or knowledge considered an asset:
Knowledge of plans, strategies and institutions relevant to equitable access to education in Tanzania
Knowledge of the policy and legislative framework (national, regional) regarding the right to education and child protection
Interpersonal and intercultural communication skills
Monitoring and evaluation skills
Capacity for reporting
Networking and communication skills
Experience in the Kigoma region is a major asset.
Fluency in written and spoken English and Swahili
We offer you
A fascinating and interesting job in an international environment.
An definite period contract of 42 months.
You are based in Kigoma, with frequent travels within the targeted districts of the region and, on occasions, to Dar es Salaam for meetings with implementing partners.
You are employed by Enabel in the function of "Retention Expert Expert". A salary package that comprises the monthly gross salary, in accordance with our salary scales (Class 6), and more benefits such as health care insurance, 13th month, holiday allowance and if applicable reallocation allowance.
Relevant recognized experience for the function will be valorized.
Following this recruitment procedure, a shortlist of successful applicants may be constituted which may be sourced in the next three years for similar job openings.
Every person who fulfils the conditions listed in our job advertisements may apply. Enabel is committed to equal opportunities and diversity in its workforce. We do not discriminate based on gender, origin, age, religion, sexual orientation, disability status or any other factor other than competence.
Are you interested?
Apply here on-line  with  an  application  letter and your updated CV, at the latest by 19  November 2023.
Only applications that are registered here via our on-line portal will be considered.
If you do not hear from us in 4 weeks' time after the closing date, please consider you have been unsuccessful