Full Time
Applications have closed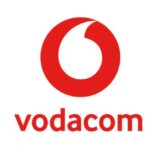 Website Vodacom Tanzania Plc
Vodacom Tanzania Limited is Tanzania's leading cellular network company.
Risk Manager Job Vacancy at Vodacom Tanzania Plc
Job Description
Role Purpose and Key Responsibilities
Role purpose: 
To ensure implementation of Enterprise Risk Management (ERM) Framework for Vodacom Tanzania PLC and M-Pesa Limited, which includes identification of Principal, Tactical and Operational risks, assessment of their impact to both entities and having mitigation plans in place.
Key accountabilities and decision ownership 
Active involvement in the implementation of an appropriate framework of Enterprise Risk Management (ERM).
Performing risk assessment reviews at Operational, Tactical and Principal levels with Head of Departments and Directors across VTPLC and M-PESA Limited to ensure that all critical and high business risks have been identified and sufficiently mitigated;
Ensure that risk assessments and reviews are completed timely and are ready for submission to the respective governance meetings and to the Board of Director promptly and within the set deadlines.
Conducting New Products and Services risk assessment for VTPLC and M-PESA Limited to ensure that relevant risks are considered during the development of new products;
Preparation of Quarterly Governance meetings (Risk Management Committee, Group Risk Management and ARCC Board) for both VTPLC and M-PESA Limited; and preparation of minutes and maintaining records of these meetings.
To identify, communicate and train on the new and emerging risk trends for both VTPLC and M-Pesa Limited.
Risk Manager Job Vacancy at Vodacom Tanzania Plc
Core competencies, knowledge, experience and Qualifications
Experience in Risk Management Process;
Experience in Project Management will be an advantage;
Leadership skills and team player
Telecommunications and Banking exposure will be an advantage
Engaging with stakeholders at senior levels.
High integrity and highly ethical
Analytical mind  and Attention to detail
Results oriented
Project management experience with proven people management skills
Strong analytical and communication skills
A degree or equivalent qualification in IT/IS/MBA/Risk Management is essential;
Good understanding of the King reports
At least three years exposure to enterprise wide risk management.