Full Time
Applications have closed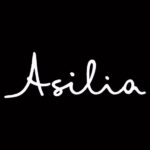 Website Asilia lodges and Camps LTD
Safari Lodges & Camps
EMPLOYMENT OPPORTUNITY
COMPANY NAME:                     ASILIA LODGES AND CAMPS LTD
POSITION:                                     Room Steward
DEPARTMENT:                            SERVICE
LOCATION:                                   TARANGIRE, NGORONGORO, RUBONDO, & SERENGETI
REPORTING TO:                          CAMP MANAGER
 At Asilia we aim to be an organization that offers Better Experiences and Strong Positive Impact.
We give people joy and appreciation in iconic wildlife & wilderness areas in a way that makes a positive lasting impact on the environment and its people. Behind the scenes, we diligently build our operational, sustainable, and marketing/sales capabilities and access to capital to enable scaling up the experience and impact.
As a Room steward, your role is vital in perpetuating our company's aims, goals, and objectives!
This Job Description is your guide to achieving these objectives by outlining your daily duties & responsibilities.  WE BELIEVE IN BETTER!!
SCOPE AND PURPOSE OF THE JOB:
To ensure guests' rooms are clean, sanitary, and welcoming, but also to always put the hotel's best face forward, in every interaction. Good housekeeping practices will involve not just attention to detail when it comes to room cleanliness, but also friendly, helpful attitudes and a professional appearance.
DUTIES, RESPONSIBILITIES & PERFORMANCE STANDARDS
  Daily Duties
Clean and sanitizes hotel and guest rooms.
Vacuums and sweeps floors, carpets, and rugs.
Makes beds and changes linens.
Clean and sanitizes bathrooms, showers, toilets, sinks, and countertops.
Replenishes toilets and towels
Empties trash receptacles.
Maintain the highest standard of services to guests, including cleanness, and report any maintenance issues in your working environment.
Guests should not wait for service, make sure you are always for guests' needs and service.
It is vital to make sure service delivery is on time without any delays.
Assist guests' needs and requirements, check with guests if they need your assistance.
Ensure you have all guest's information including dietary requirements to be able to provide outstanding service.
You need to keep your equipment records; in case anything breaks should be recorded and reported to your manager.
Room Steward Job Vacancy at Asilia lodges and Camps LTD
Requirements
Experience as a housekeeper or similar role in the hospitality industry.
Strong multi-tasking skills.
Excellent organizational skills.
Ability to adapt to a bush environment.
Commitment to a high level of customer service.
Strict attention to detail.
Knowledge of hotels, lodges, and restaurants.
Ability to handle sensitive matters with efficiency and discretion.
Certificate or Diploma in hotel management.
Must be able to speak English fluently, other languages an advantage.
Must be willing to be based in camps in remote locations.
Age limit not more than 35yrs.
EXPERIENCE: Minimum 2 years of experience.
If you met the requirements and are interested in this exciting opportunity, please send your application and resume in only one pdf document no later than February 4, 2023, to waiters' trainer Maximilian@asiliaafrica.com.